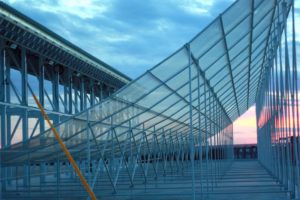 U.S. commercial space situational awareness (SSA) company LeoLabs has announced that it will build a phased array radar in New Zealand in order to track satellites, debris, and other objects in low-Earth orbit (LEO).
This move will establish New Zealand as the site for the first radar of its kind in the Southern Hemisphere. Its two existing radars are located in North Africa.
"New Zealand is a multi-decade strategic decision for us," said Dan Ceperley, LeoLabs CEO. "The threats posed to a viable LEO economy and a sustainable space environment escalate with every launch. Our goal is to build out the LeoLabs global space radar network at a pace to match that threat. New Zealand represents the ideal location and partner to take that next step forward."
As the third radar in LeoLabs' network, the New Zealand radar will be the first to track debris as small as 2cm in low Earth orbit, which is rapidly emerging as a focus of commercial activity in space.
Thousands of satellites in LEO are leading to new types of services, ranging from broadband internet to Earth imaging. LEO is helping to create a new type of economy as well as a critical ecosystem shared globally by governments, space agencies, regulators, commercial satellite operators and insurance.
"The New Zealand LeoLabs radar represents the future of commercial SSA", added Ceperley. "We could not be more pleased with the support of the government here, and the future prospects for engaging the New Zealand space community."
The company also announced an agreement with New Zealand's Ministry of Business, Innovation, and Employment (MBIE) to promote the creation of applications and services that enhance New Zealand's contribution to the space industry.
"We are thrilled to welcome LeoLabs to New Zealand to be part of our Innovative Partnerships programme," said Megan Woods, New Zealand's Minister for Research, Science, and Innovation. "Innovative Partnerships is all about helping future-focused companies collaborate, innovate and connect here in New Zealand."
"New Zealand's history is all about our ability to innovate and be at the forefront of change," continued Minister Woods. "Our flourishing space industry is absolute testament to that. We welcome companies like LeoLabs to New Zealand that share our vision."