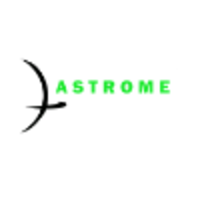 Astrome, an Indian New Space satellite broadband company headquartered in Bengaluru (also known as Bangalore), is planning to launch 150 High-Throughput Satellites (HTS) starting in 2019 in order to bring high-speed broadband Internet to remote and rural areas on the Indian subcontinent and so bridge the Digital Divide in the world's most populous country.
According to the Astrome website, "To achieve this, we are developing next generation technologies that will have high impact on the lives of people. High-speed broadband which is currently limited to urban areas, will be made location independent by our Advanced High Throughput Satellites (HTS).  Through this, we hope to develop an ecosystem that can make quality education, healthcare and government services more accessible over internet."
The first set of High-Throughput Satellites are scheduled to be launched in 2019. "They will form a mini-constellation in Low Earth Orbit (LEO) and start providing regular, yet reliable, broadband connectivity. A year later, in 2020, a lot more satellites will enter LEO and form a full-fledged constellation of high capacity satellites, guaranteeing continuous and reliable broadband connectivity to users on earth," the Astrome website adds.
In an interview with Newschrome, a local Bengaluru news website, Prasad Bhat, the founder and CEO of Astrome, said, "We will have a constellation of 150 High Throughput Satellites orbiting the Earth at 1400 kilometers. These 'floating routers', as we love to call them, take turns to provide high bandwidth, reliable internet wherever you are. The satellites talk to each other and form a Tier-1 internet network in space. We will also have ground stations connecting our satellites to terrestrial internet."
Astrome has an ambitious plan to provide affordable and reliable broadband Internet across all of India, regardless of user demographic or location. "Each of our satellite carries a very high throughput transponder with more than 100Gbps capacity. Our transponders are twelve times more powerful than any other transponder that exists in the industry today. Our satellites operate in millimeter frequency range – this gives them higher bandwidth and makes frequency reuse much more efficient. Also, they have 100 Gbps download and upload capacity, and this guarantees equal download and upload speeds for the user," says Astrome.
The company also envisions that its constellation of 150 HTS satellites will enable the development of new economic sectors in India centering around the Internet of Things (IoT), other Fourth Industrial Revolution technologies, and e-Government services such as healthcare and education.
Astrome is one of several New Space companies emerging in India, and is incubated at the Indian Institute of Science, one of the country's leading research centres, located in Bengaluru.