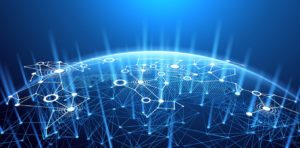 Norwegian satellite company BitSpace has partnered with Blockchain technology company Nexus Earth to develop satellite technologies that utilize the Blockchain to create decentralised satellite networks in Earth orbit.
The partnership will use advanced blockchain technology from Nexus with its Bitspace's international network of companies and communities; it aims to integrate new global business models with space technology built around blockchain and to facilitate growth on an intercontinental level for developers, entrepreneurs and communities, according to a statement from BitSpace.
In addition, Nexus Earth and BitSpace intend to create future technology research ventures between American and Norwegian universities to pursue projects in space exploration and the future of decentralized technology.
"We believe that Space Technology combined with Blockchain represents an exciting opportunity to decentralize the future" said Manuel Lins, Chief Executive Officer of BitSpace. "We are very excited to discover this realm with Nexus Earth."
"I'm happy to see BitSpace looking ahead to find solutions in space that can solve problems here on earth," said Colin Cantrell, Founder and Chief Architect of Nexus. "We look forward to working together to open up more opportunity in Europe and Low Earth Orbit."