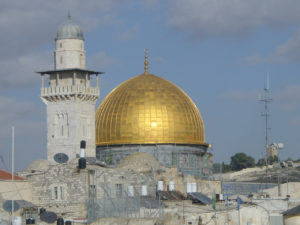 An Israeli-U.S. industrial research and development foundation, the Binational Industrial Research and Development (BIRD) Foundation, has announced its selection of Israeli industrial projects in which it shall invest in 2018.
At a meeting of the BIRD Board of Directors held in Tel Aviv, Israel, in December 2017, U.S.$7.75 million was approved to fund nine projects to be developed jointly by Israeli and U.S. companies.
The BIRD funding for these projects also allows the companies to access private funding worth an additional U.S.$12 million.
Of the nine projects approved, two are space-focused:
ImageSat Israel (Israel) and Balcony.io (United States) will develop a system that aggregates high-resolution satellite imagery with crowd sourced mobile user information;
NSLComm (Israel) and Space Micro (United States) will develop high bandwidth communications for nano-satellites.
The BIRD Foudation was created to promote collaboration between Israeli and American companies in a range of technologies for "joint product development."
Each project is eligible for a grant worth up to U.S.$1 million, and BIRD works with the companies to identify potential partners. All proposed projects are jointly evaluated by the U.S. National Institute of Standards and Technology (NIST) and the Israel Innovation Authority.
Commenting on the latest BIRD projects, Eli Cohen, Israel's Minister of Economy and Industry, said, "The BIRD Foundation is a special manifestation of the strong relationship between Israel and the U.S., fostering collaboration based on Israel's innovation and technology, to achieve competitive advantage, economic growth and social contribution, in both countries."
U.S. Ambassador David Friedman said, "On its 40th anniversary, the BIRD Foundation continues to be vital, vibrant, and at the heart of the strong U.S.-Israeli relationship. The BIRD model has proven itself time and again by helping to bring important and impactful technologies to market.  It has earned admiration in the United States, Israel and around the world."
Dr. Phillip Singerman, Associate Director for Innovation and Industry Services at the U.S. National Institute of Standards and Technology (NIST) and co-Chairman of BIRD's Board of Governors said, "A necessary strategic approach for both large and small U.S. companies is collaboration in innovation. Among the selected projects by BIRD's Board of Governors are U.S.-Israel collaborations between large, well-known U.S. companies partnered with small Israeli companies, and vice-versa, especially in sectors which are adopting massive digitization and processing of large amounts of data, such as precision agriculture, healthcare IT and homeland security. These joint innovation efforts, as well as the other selected projects, will benefit from BIRD's funding for R&D risk-sharing, towards potential successful commercialization."
Dr. Amiram Appelbaum, Chief Scientist at the Ministry of Economy and Industry, Chairman of the Israel Innovation Authority and co-Chairman of BIRD's Board of Governors said, The digital age creates a technology inflection point impacting all areas of our life, including education, medical treatment, work places, entertainment, the banking industry and more. The world the way we knew it is changing, so that nations and companies need to be creative to address the changes and leverage them for their benefit. The BIRD Foundation is one of the best vehicles for enabling both Israeli and U.S. companies to work together and leverage their respective strengths in innovation, and be ahead of the changes. I call upon Israeli and U.S. companies to continue taking advantage of the unique opportunities provided by the BIRD Foundation for bilateral collaboration."
Dr. Eitan Yudilevich, Executive Director of the BIRD Foundation, said, "We wish the selected companies success in their joint projects, look forward to creating new opportunities for U.S.-Israel collaboration in technology, and continue supporting companies in both countries, as BIRD has done for four fruitful decades."
The BIRD Foundation has approved approximately 950 projects in its 40-year history.