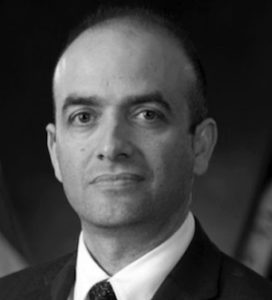 Dr. Omar Hatamleh SSP director, kicked off the International Space University's (ISU) 30th Space Studies Program (SSP17) in Cork, Ireland – hosted by the Cork Institute of Technology, CIT.
In true ISU tradition, the participants, this year 112 from 26 countries, entered the Cork City Hall, in country groups carrying their national flags while their anthems were played.
Lord Tony Fitzgerald, the Lord Mayor of the city of Cork and the Irish Minister of State for Training, Skills, Innovation, Research and Development, John Halligan were there to welcome the participants.
Representatives from ISU: President Prof. Walter Peeters, Chairman of the Board of Trustees, Dr. Christian Sallaberger and SSP Director Dr. Omar Hatamleh together with representatives from CIT: President Dr. Brendan Murphy, and Dr. Niall Smith and Elizabeth Twomey from the Local Organising Committee addressed the audience.
Irish musician Jack Lukeman had the entire audience sing an angelic song about the blue sunset on Mars and Prodijic blew everyone away with modern, traditional Irish dancing.
Ineke Boneschansker, SSP18 Host representative: "The flag parade gave me goose bumps. It wasn't just a line-up of separate countries, it was a line-up of countries and people collaborating on shared goals and passions. ISU Dr. Christian Sallaberger wrapped it up well when he addressed the participants and said: 'you're from 26 countries, but you share the same academic and leadership potential and the same passion for space. The people around you today are your future network of senior people in the worldwide space industry."
Dr. Andrew Aldrin, an alumnus of SSP 2001 then shared a very moving and special message from his father, Dr. Buzz Aldrin – the Chancellor of ISU. Before he did so Dr. Hatamleh showed a short video from the ISU staff sending Buzz warmest best wishes.
ISU President Prof. Walter Peeters delivered again, a serious and entertaining speech dispersed with chuckles from the audience: "When we made an announcement of opportunities it was a nice surprise to have an offer from CORKAIK, also called Cork. What was very striking is that the coat of arms of Cork reads in Latin: STATIO BENE FIDA CARINIS. Which one could translate nowadays as: A SAFE HEAVEN FOR (SPACE)SHIPS. So where else could we go?"
He then concluded: "Dear SSP17 participants, enjoy this summer together in this beautiful EIRE and work together, you are the new space generation, so use this summer to prepare for this challenge!"
Original published at: https://spacewatch.global/2017/07/isus-30th-space-studies-program-kicks-off-cork-ireland/