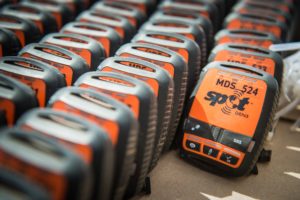 Globalstar Europe Satellite Services Ltd. has announced that its SPOT family of products has surpassed the milestone of initiating 5,000 rescues since its launch in 2007. These rescues have taken place on six continents and in over 89 countries.
SPOT delivers affordable location-based messaging and a lifesaving S.O.S. service to hundreds of thousands of users worldwide. It has been used in 255 rescues in Europe, Middle East and Africa since 2007. These include 39 rescues in the UK, 26 in France, 26 in Norway, 25 in Spain and 23 in Sweden. Most of the worldwide rescues relate to hiking and mountain sports (33 per cent). In 2016, there were 44 rescues in Europe and 14 in the Middle East and Africa including seven rescues in Norway and eight in both Sweden and South Africa. SPOT17_5000rescues_infographic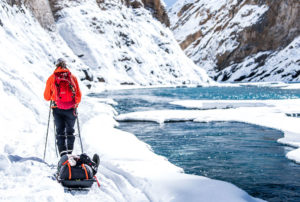 The affordable, pocked-sized SPOT Gen3 is used to improve the safety of competitors in events in remote regions including this year's Marathon Des Sables; the Transgrancanaria running race in the Canary Islands; the Titan Desert mountain bike race in Morocco; and the Carta Rallye race across the Sahara.
Although initially aimed at consumers, the business sector is now a fast-growing market for SPOT, where it is used to enhance the safety of lone workers. Customers include the UK's Forestry Commission, the BBC Natural History Unit filming in Africa and North America and General Electric Wind Energy who use SPOT to track and protect staff in Africa, central Europe and the Balkans.
SPOT customers are currently initiating nearly two rescues a day. SPOT excludes test messages, false alarms, lost or stolen units and duplicate messages from rescue count.
Recent rescue Connor Gallagher was solo hiking in Colorado at an elevation of 3,300 meters and activated the S.O.S. button on his SPOT Gen3 device when he began to see the early signs of hypothermia. "Without the SPOT Gen3, I'm not sure if I would be here today and I am extremely thankful for the West Elk Mountain Rescue team that helped me," said Connor Gallagher. "I highly recommend SPOT to anyone who is planning to head out on a long trail. I am forever thankful for the little orange block that saved my life."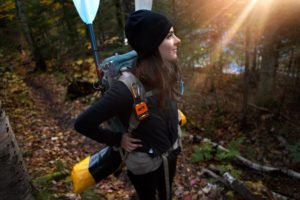 "For nearly a decade, we have dedicated ourselves to offering affordable, lifesaving technology that people can rely on," said Jay Monroe, chief executive officer of Globalstar. "We are proud that SPOT has been universally accepted as the leader in satellite messaging and that we have been able to provide peace of mind to families, co-workers and loved ones worldwide. This 5,000 rescue milestone is a result of the hard work put in by the entire team at Globalstar, our partners at GEOS and the search and rescue community."
"We are happy to be a part of such a large number of rescues and to continue to provide such an important service for owners of SPOT devices as well as their family and friends," commented Mark Garver, CEO of GEOS Safety and Response. "People should be able to focus on their travels and adventures when off the grid. Our 24/7 emergency response center and certified team at the International Emergency Response Coordination Center (IERCC) ensures that should an emergency occur, we'll get you out quickly and safely."
Original published at: https://spacewatch.global/2017/04/spot-satellite-device-reaches-major-milestone-with-5000-rescues-worldwide/