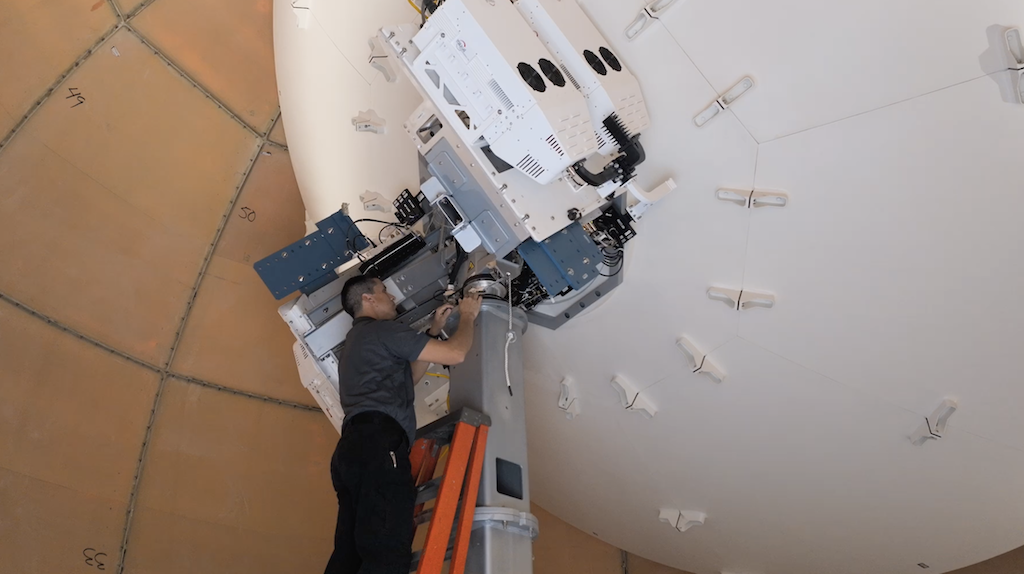 Edinburgh, 14 November 2022. – Apple's Advanced Manufacturing Fund invested US $450 million in critical infrastructure supporting Emergency SOS via satellite for iPhone 14 models in the US and Canada, the company said. The new service will be available later this month, making the iPhone 14 and iPhone 14 Pro models capable of connecting to a satellite directly. The connection in turn, will allow for messaging emergency services even without cellular or Wi-Fi coverage.
The majority of the funding will go to global satellite service provider Globalstar, to enhance its network and ground stations. The company partnered with Apple to provide Emergency SOS via satellite services using the L and S bands. 
Globalstar's 24 low Earth orbit satellites will receive the emergency texts and send the message down to the ground stations. This is then routed to emergency services, or if none available, a relay center with Apple-trained emergency specialists. The ground stations use Cobham Satcom's new high-power antennas. 
iPhone 14 users will also be able to launch the Find My application to share their location via satellite.