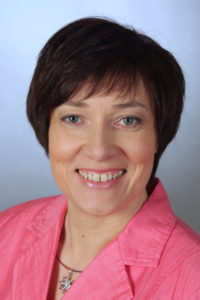 In the latest SpaceWatch Middle East interview, Torsten Kriening talks to Dr Claudia Stern, Head Flight Medicine Clinic, DLR – German Aerospace Center, about the selection process for the first German female astronaut – Die Astronautin – in Berlin during the announcement of the last two candidates.
Astronaut selection is not a new process. What makes the selection of the first female German astronaut so special?
The female candidates were very qualified and understood that this was a huge group of over 400 young women. They learned that there are many other qualified women out there in the technical, engineering and scientific area. They had a lot of fun meeting together and performing the selection together. It was not taken as a big competition, but a sort of friendship. In comparison with male selections, it was different.
Are difference in male and female selections?
No. There are no differences in the criteria. The person, no matter whether it is a woman or a man simply has to meet the key points.
So what are the criteria that must be met for young astronaut candidates?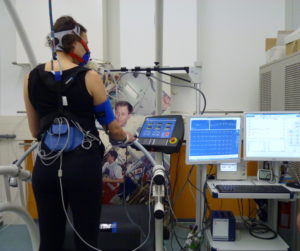 We look for personality (mental strength, stress resistance)); strong interest and knowledge in STEM; loyalty to the program (agency, nation); team and leadership capabilities and their ability to deal with ambivalent situations.
In a medical context, they must be healthy and we want them to stay healthy at least for the next 10-20 years so that they can fulfil all training requirements and remain fit and healthy afterwards in case they are selected  to fly other missions. From a psychological standpoint, it is also very important that they can communicate and work together as a team, especially in an international team. There are also studies that tell us that it also helps if they have a good sense of humour. It helps, especially in critical situations, in order to take it easier, and in a calm manner.. In critical situations, women often try to find the best way for everybody, to have empathy for individuals. This is important, especially when things become difficult.
Ultimately, what do you hope the impact of Die Astronautin will be for women in space and human spaceflight in general?
I hope that young girls and women will realise that, like these two candidates, they can also do it. They can do it if they have a family or wear glasses like one of our astronaut candidates does. But it really emphasises that fact that, as a women you can also find your way in a male dominant profession, such as a Eurofighter pilot.
It is so important to have role models as a child. Many of us witnessed the first astronauts on the moon and because of that came into the space business. I hope that, today, the selection of these two wonderful women will show that you really can do it if you want to!
Many new space countries are aiming for manned missions, such as UAE. What can they learn from this process?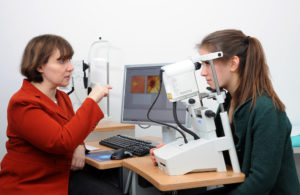 It was a very professional process. The psychological department of DLR has a long standing and strong reputation and great experience in selecting astronauts, pilots and Air Traffic Controllers. Therefore, we could offer to support them, but we are also doing it for scientific purposes. This really does help to identify what is important in the selection process.
Die Astronautin is a part privately funded, part crowdfunded mission – a space tourism mission as I see it. Is the criteria different to the normal process or it is just a question of budget?
There are international criteria that all five main space agencies agreed on. But, there is of course a huge difference to the criteria of professional  astronauts in comparison to commercial astronauts. One reason is of course that we expect the Die Astronautin women to fly in the next years for a short term, 10 day mission and we expect ESA astronauts to stay for 6 months and sometimes they will return maybe twice or three times. They have much longer terms in space and therefore there are other criteria that must be fulfilled.
So there are different criteria for short term missions or just the training programme is different? Are  the selection criteria  different?
No. The difference is between a professional astronaut and a commercial astronaut. These are different criteria. The professional astronauts must also be cleared for special missions but there is no difference between long and short term astronauts and  the professional astronauts used to have short term missions and, after that, long term missions. So the difference in criteria is between professional astronauts and space tourists.
Could Die Astronautin be the future of an astronaut selection training programme for human spaceflight? Could it be a new model or is it a one-off?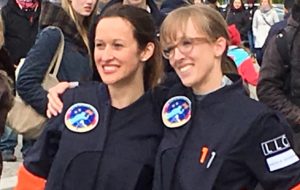 Countries that have a lot of money could learn from the initiative- that it is really possible to get someone to the ISS. There are several commercial astronauts that have been to the ISS. There could be other countries that think: 'Wow! This works. Let's take more astronauts to the ISS.'
So what are the next steps for the candidates?
Besides a lot of press activities, their training will soon start. They will get diving training, possibly flying training, parabolic flights which simulate microgravity – but unlike professional astronauts, they will do that beside their normal jobs. So they will stay in their professions but take time off for the training.
We have selected two fantastic candidates!
SpaceWatch Middle East thanks Dr Claudia Stern, Head Flight Medicine Clinic, DLR – German Aerospace Center, for the interview.
Original published at: https://spacewatch.global/2017/04/spacewatchme-interviews-dr-claudia-stern-dlr/