Norway's Telenor Satellite and Cobham have signed an agreement for the supply of SAILOR Ka-band antenna systems to support growth of the new generation High Throughput Satellite (HTS) service, THOR 7. Bergen, Norway-based Cobham partner Pyxisat will provide delivery, installation and maintenance services to Telenor as part of the agreement.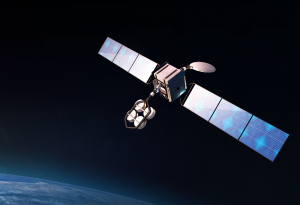 THOR 7 features up to 25 simultaneously active spot beams providing coverage for high-speed maritime broadband across the North Sea, Red Sea, Baltic Sea, North Atlantic, Persian Gulf and the Mediterranean. The agreement with Cobham enables Telenor to secure high performance and reliability on THOR 7 by providing the most advanced Ka-band antenna systems available today to its diverse user-base, which spans the offshore, shipping and superyacht segments.
Cobham's innovative SAILOR 600 VSAT Ka antenna is expected to count for the majority of installations under this supply agreement. Based on an award winning super-light, high performance Ka-band VSAT platform, the system is designed to deliver best in class performance on Ka-band networks including THOR 7. Featuring a 60cm reflector dish and weighing just 37Kg, SAILOR 600 VSAT Ka enables a wider range of vessels to leverage the power of THOR 7, by offering significant installation and performance benefits. SAILOR 900 VSAT Ka and SAILOR 900 VSAT Ku are also included as part of the agreement (the latter for customers utilising capacity on Telenor's Ku band networks).
Based on the same software-defined SAILOR VSAT technology platform, all SAILOR VSAT antennas streamline installation and maintenance. Common features include a single cable between antenna and below deck equipment for RF, power and data, and Automatic Azimuth Calibration and Automatic Cable Calibration for unique 'one touch commissioning'. Dynamic Motor Brakes remove the need for mechanical brake straps, ensuring antenna balance in no-power situations at sea or during transport. Recent additions include Shock and Vibration Monitoring, which provides valuable data on the stresses the antenna system is under, helping with planned maintenance and ultimately availability of service.
"This agreement with Cobham is an important development for Telenor and allows us to offer competitively priced Ka band antennas to our customers to further promote the adoption of the new high throughput Ka band HTS technology that is available with Thor 7. This contract is therefore the first stage of an antenna financing solution for Ka band maritime antennas that Telenor will be offering to its customers. More details of this offer will be announced in the coming weeks," says Julian Crudge, Director – Datacomms Division, Telenor Satellite AS.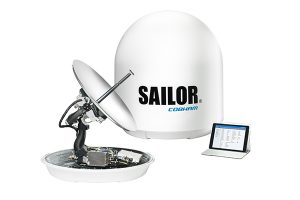 "The SAILOR VSAT technology platform can unlock the potential of THOR 7, ensuring high reliability and availability of service for end-users and simplified management and servicing for both Telenor and Pyxisat," said Christian Kock, Sr. Sales Director, Global Maritime, Cobham SATCOM. "The compact 60cm SAILOR 600 VSAT Ka is especially important here as it holds the potential to significantly increase the THOR 7 user-base by expanding the amount and type of vessels able to choose VSAT as their primary communication channel, while still experiencing high throughput from a small antenna anywhere within the coverage area."
"SAILOR 600 VSAT Ka and SAILOR 900 VSAT Ka enable the uptime and link stability needed for Telenor to deliver high-speed connectivity on the THOR 7 service," said Jørn Hammersland, CEO, Pyxisat AS. "From an installation and servicing perspective, the SAILOR VSAT technology platform is essentially a game-changer. Cobham has developed an extensive feature-set that enables service providers and technicians to manage its SAILOR antennas either remotely or on board with ease."
Original published at: https://spacewatch.global/2017/03/telenor-satellite-cobham-sign-thor-7-antenna-supplier-deal/