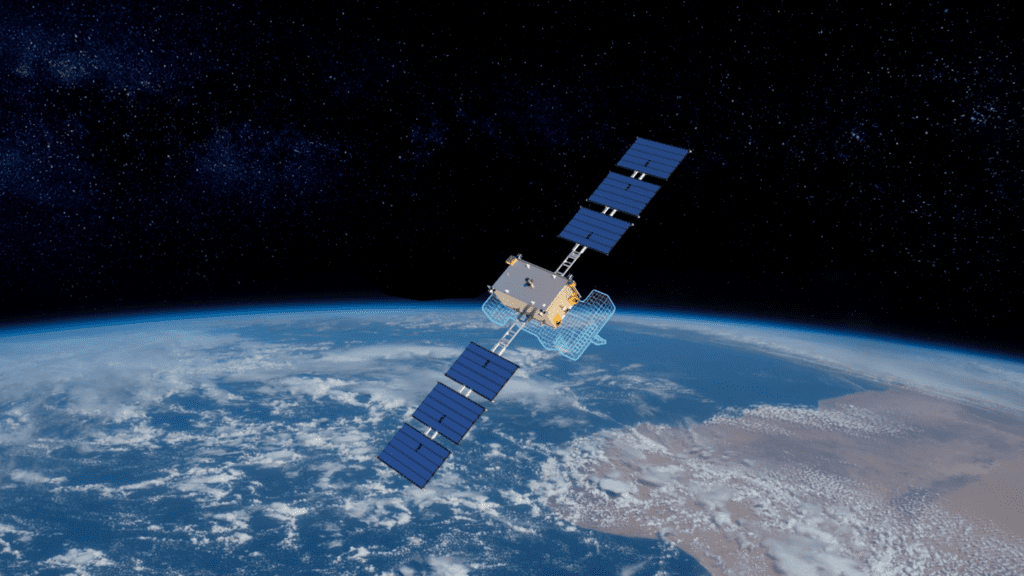 Edinburgh / Los Angeles, 19 October 2022. – Laser communications products provider Mynaric, has been chosen to provide Northrop Grumman with optical communications terminals for 14 satellites as part of the Space Development Agency's (SDA) Tranche 1 Tracking Layer program, Mynaric said. 
The satellites will feature wide field-of-view infrared sensors, three optical communications terminals each, and Ka-band payloads for communications. Under the project, Mynaric will deliver 42 CONDOR Mk3 terminals in 2024 ahead of deployment in 2025. 
Mynaric said it will leverage its experience working on the Tranche 1 Transport Layer while working on the Tranche 1 Tracking Layer satellites. The spacecraft will operate in up to four low Earth orbital planes and will be interconnected with the Tranche 1 Transport Layer satellites.
The U.S. Space Development Agency (SDA) selected Northrop Grumman as one of its two prime contractors for the Tranche 1 Tracking Layer project. The program is as part of the National Defense Space Architecture's (NDSA) Missile Warning/Missile Tracking warfighting capability. The Tranche 1 Tracking Layer will detect, identify, and track hypersonic weapons and other missiles, said Mynaric.