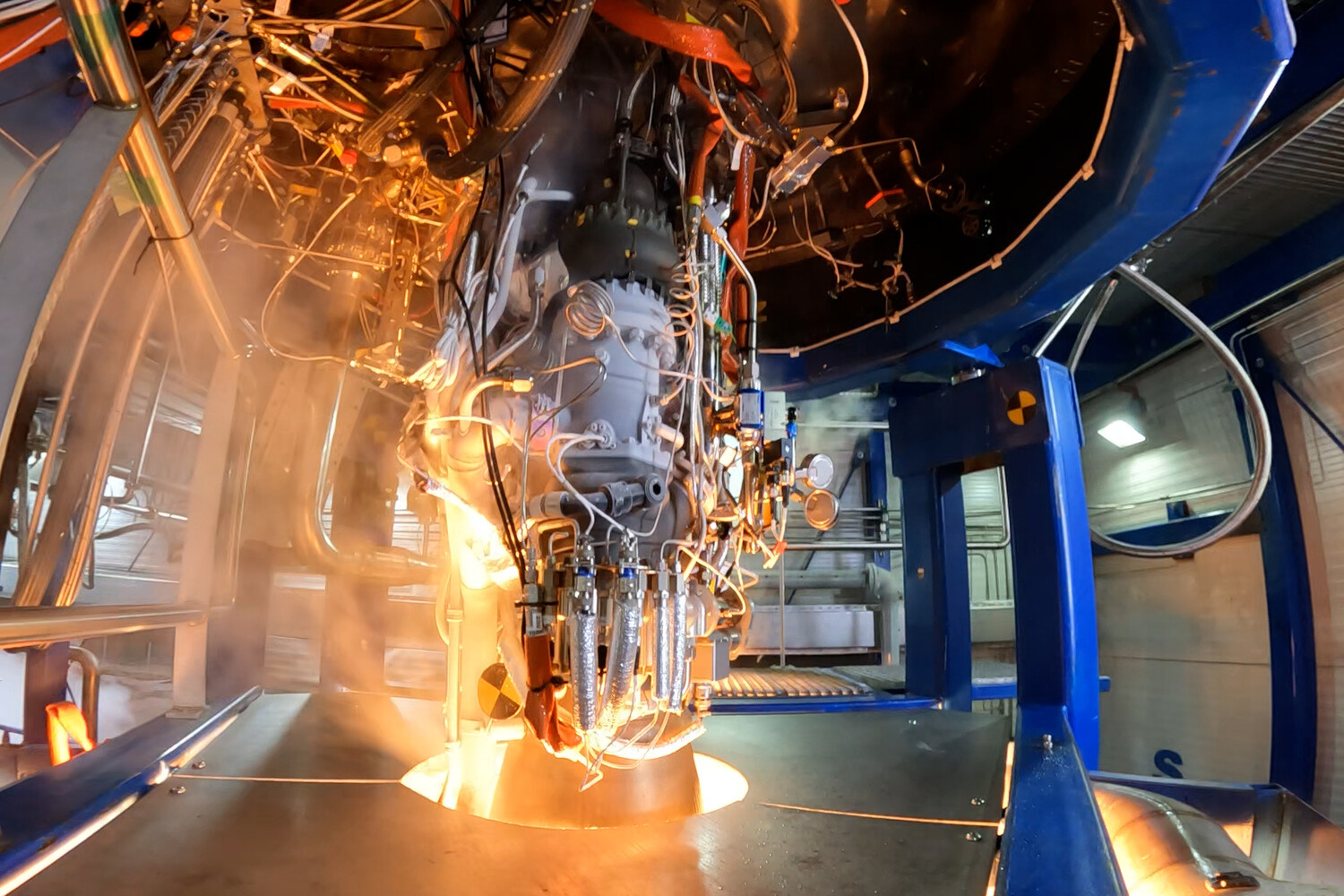 Ibadan, 5 June 2023. – Launch service provider Rocket Factory Augsburg AG (RFA) has successfully hot-fired its upper stage for a full duration of 280 seconds, consequently marking the successful completion of the Integrated System Test (IST) campaign. The Company integrated a staged combustion Helix engine into an upper-stage tank system and hot-fired several times prior to completing the full duration in the final test.
"The upper stage performed flawlessly and ran through the full 310s auto sequence without tripping any redlines. The engine run-time was 280s, and we identified no damages after the test. This is the first successful qualification test of our upper stage, and we are super proud of our team for designing, building, and testing in such a time- and cost-efficient fashion," said Dr. Stefan Brieschenk, the Company's Chief Operating Officer.
Dr. Brieschenk added, "The data we collected will allow us to tune all stage sub-systems for both the upper and first stage. Our next big step is the first stage hot firing test. We are approaching our first launch with great strides; it is getting serious."
Dr. Stefan Tweraser, RFA's Chief Executive Officer, added, "This successful test is a massive leap forward for us. It's a full confirmation of our strategy to develop a small launcher that is both very powerful and achieves cost leadership. With this full-duration test, we have demonstrated once again that we can complete more milestones with less with smarter investments than any of our competitors".
The campaign at Esrange Space Center in Sweden is the most important milestone in the development process so far. This is as 280 seconds of steady-state combustion proved the functionality and compatibility of all upper-stage systems.