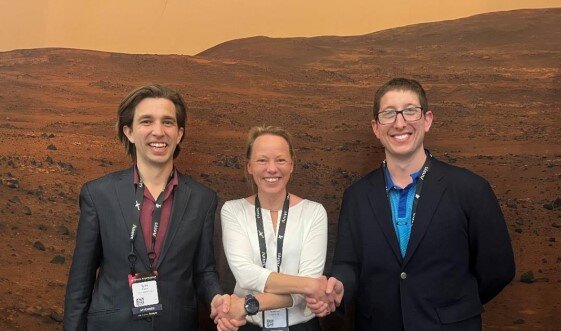 Ibadan, 5 May 2023. – ThrustMe and Turion Space have announced the selection of ThrustMe's iodine electric propulsion system for their DROID.002 spacecraft. As a result, the American sustainable spacecraft company will integrate several NPT30-I2-1.5U thrusters to enable maneuverability for orbit raising and end-of-life disposal to its innovative space-debris observation and characterization mission.
The DROID.002 mission serves as the initial asset of a small constellation designed to provide continuous debris monitoring and alert services, known as "resiliency" services. In addition to this, the mission aims to generate a deeper understanding of space debris, assisting low-Earth-orbit operators and other debris mitigation companies. To ensure the mission's success, it will rely on ThrustMe's NPT30-I2-1.5U thrusters as a key component.
"Incorporating ThrustMe's propulsion into our satellites will enable us to efficiently maneuver to higher orbits where the debris is more prevalent and less tracked," says Ryan Westerdahl, co-founder and CEO of Turion Space. "The very high total impulse packed into the 1.5U volume was decisive in choosing the NPT30-I2-1.5U for our satellites."
With a design for the next generation of industrialized satellites, the NPT30-I2 series comprises intelligent, turnkey electric propulsion systems that use solid iodine propellant for satellites ranging from 10 to 300kg. Furthermore, it provides the high total impulse necessary for these satellites for deployment, significant orbit changes, collision avoidance maneuvers, and end-of-life removal to minimize space debris and free up critical operational orbits.
Likewise, Ane Aanesland, co-founder and CEO of ThrustMe, said, "We are very happy to provide our propulsion systems to Turion Space. Their mission is vital for the industry and aligns with our ambition to enable sustainable use of space." Aanesland also added, "This contract confirms ThrustMe's electric propulsion systems market fit in a worldwide competitive environment and extends the company footprint in the US."