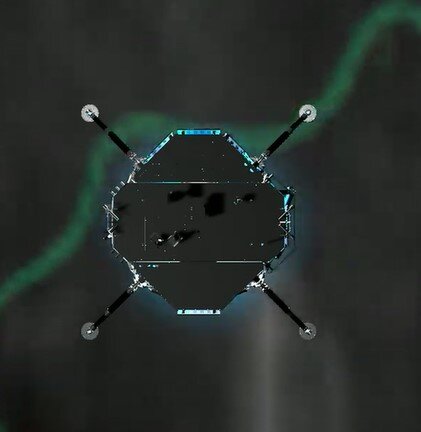 Ibadan, 26 April, 2023. – ispace, inc. has issued an update on the status of the HAKUTO-R Mission 1 Lunar Lander. The HAKUTO-R Mission 1 Lunar Lander was to touchdown on the surface of the Moon at approximately 1:40 a.m. JST. As of 8:00 a.m. JST, April 26, 2023, the communication between the lander and the Mission Control Center is lost, despite expecting it even after the touchdown. As a result, ispace has determined that Success 9 of the Mission Milestones is not achievable.
Based on the currently available data, the HAKUTO-R Mission Control Center in Nihonbashi, Tokyo, confirmed that the lander was vertical as it carried out the final approach to the lunar surface. Shortly after the scheduled landing time, the Mission Control Center received no data indicating a touchdown.
Furthermore, ispace engineers monitored the estimated remaining propellant reached at the lower threshold, and shortly afterward, the descent speed rapidly increased. After that, the communication loss happened. Based on this, the Company determined that there is a high probability that the lander eventually made a hard landing on the Moon's surface.
Despite this, the mission has already achieved Success 1 through Success 8. In addition, while attempting the completion of Success 9, the Mission Control Center acquired valuable data and know-how from the beginning to nearly the end of the landing sequence. This will consequently enable a future successful lunar landing mission. Additionally, ispace believes that this is a great leap forward to future lunar exploration and an important milestone to advance space development by the private sector toward the next level in Japan and the world.