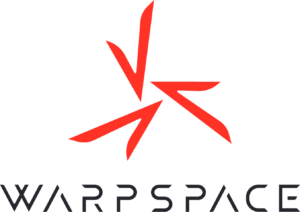 London, 16 March 2023.- Warpspace announced on the 15th of March that Hiromitsu Azuma has been newly appointed as Representative Director and CEO. Azuma has experience as an entrepreneur from startup to exit. In addition, as COO and General Manager at Warpspace, he has worked closely with Tsunemachi- who took the position of CEO in 2019- to expand the business while overseeing the practical aspects of Warpspace's business, finance, and technology. 
Under the new organisation Warpspace will maintain the culture that it has developed together with Satoru Tsunemachi to continue to build a business model using optical communication technology. Azuma will continue the vision of contributing to the new frontiers of humanity, such as the Moon and Mars while strengthening its internal structure and partnerships to specifically respond to the public and private sector demand.
To overcome the issues with limited communication between space and ground using conventional radio wave methods there is an accelerating trend toward the research and development of various technologies and services, including a data relay network using optical communications in space. 
"I am convinced from the bottom of my heart that Azuma, who has been supporting me for about four years as the axis of our business and has a rich background in management, business development, system development , and information security, will be the best person to steer us during this phase", says Tsunemachi.
Under the new leadership with Azuma, Warpspace aims to deploy the initial optical communications services in 2024-2025.