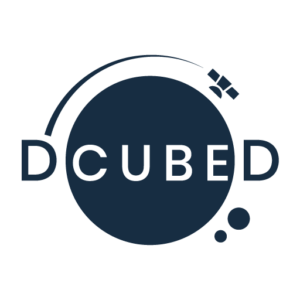 London, 16 March 2023.- DCUBED, a German NewSpace component and subsystem company, is developing deployable and body-mounted solar arrays for two orbital transfer vehicles of the space logistics company Atomos Space. DCUBED (Deployables Cubed GmbH) specialises in mechanisms, solar arrays and deployables for Nano and SmallSats. The deployable solar arrays will supply the spacecraft with high power without sacrificing launch space. The Atomos Space orbital transfer vehicles are Meson and Gluon.
"We are excited to work with DCUBED for our Meson and Gluon vehicles launching in January 2024," says Vanessa Clark, Atomos Space CEO. "Their ESPA-class panels  are a great combination of robustness, price, and performance, and importantly for us, they have been agile and able to meet tight schedules and changing conditions."
Atomos Space is developing orbital transfer vehicles (OTVs) to make any orbit as accessible as low Earth orbit (LEO). The OTVs allow payloads to reach unique destinations on orbit without requiring heavy, expensive propulsion systems. A versatile in-space logistics system allows more adaptability in space, expanding what's possible. Atomos will use DCUBED deployables and array structures in their upcoming 2024 mission.
The ongoing transition to NewSpace has meant that companies need to go from larger, heavier satellites to smaller, lighter, cheaper satellites in higher numbers. As mission objectives develop and require larger structures this means larger areas of solar arrays for more power and bigger antennas for higher data rate. DCUBED and Atomos Space aim to meet these objectives by the deployable structures they will develop together.