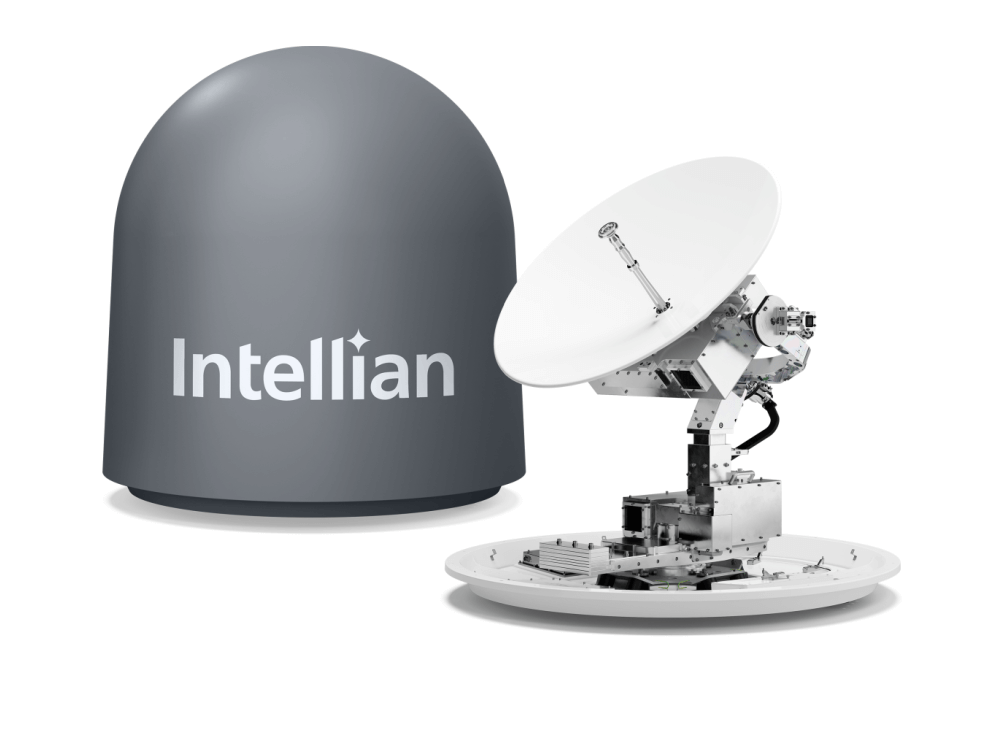 Ibadan, 17 March 2023. – Intellian Technologies Inc. has announced its ARC-M4 Block 1 terminal at Satellite 2023 in Washington. As a result, the terminal marks the next extension of Intellian's Wideband Global SATCOM (WGS) certified products.
WGS is a high-capacity United States Space Force satellite communication system that the U.S. Department of Defense developed and now includes partnerships with Canada, Australia, The Netherlands, New Zealand, and other member nations. WGS Phase 1 testing is now complete, and the terminal will tentatively undergo approval for use on the WGS constellation by Q2 2023.
In addition, Intellian's ARC-M4 Block 1 is a tri-band terminal for X-band, MIL Ka-band, and ultra-wide 2.5GHz commercial Ka-band networks. Because of this, naval customers can utilize simultaneous X-band and Ka-band transmits and receive when operating on a WGS satellite, giving layers of resilient connectivity and throughput for mission-critical operations.
Intellian Technologies built the ARC-M4 Block 1 as a follow-on terminal to its v130NX PM Dual Ka Block 0 terminal (AN/USC-73) with a "family of terminals" concept in mind. The design retained the importance of common CONOPs, common doctrine, ILS, sparing, and preventative maintenance across different antenna types and mission sets. Furthermore, the Block 1 incorporates the Intelligent Mediator 8, enabling users to electronically switch between waveforms, frequency bands, constellations, and orbits.
Sam McKee, General Manager and V.P. of Sales for Intellian USA, said: "Intellian collaborated closely with the U.S. Navy to develop the ARC-M4 family of terminals. The Block 1 terminal is the first simultaneous X- and MIL Ka-band terminal to undergo the WGS Certification process." McKee also expressed the Company's delight to unveil the technology at Satellite 2023