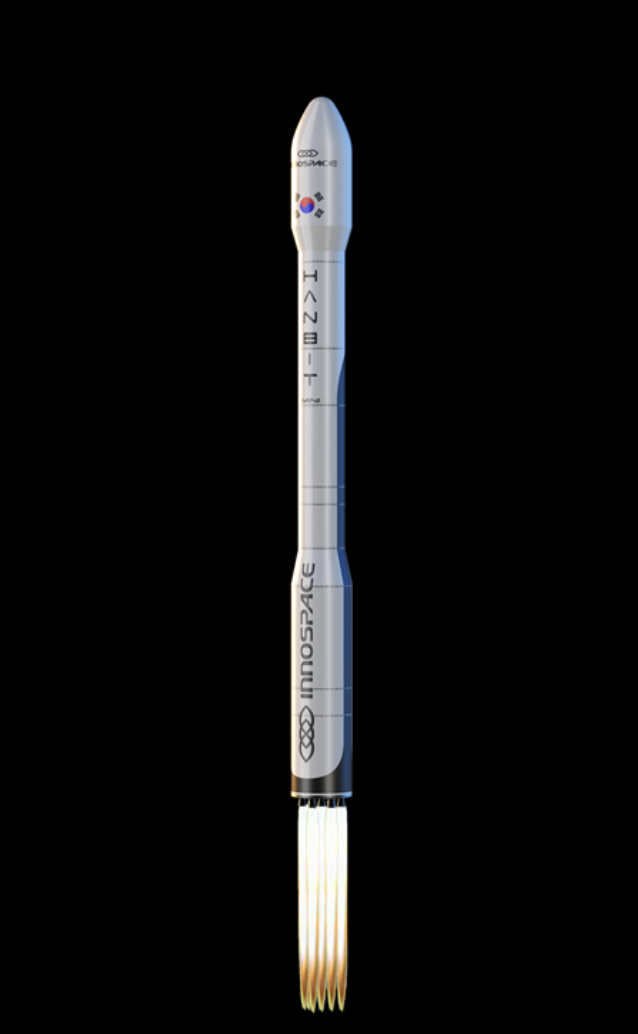 Ibadan, 3 March 2023. – INNOSPACE has announced that it has set a new launch window from March 7 to March 21 (Brasilia Time, BRT) for the HANBIT-TLV first test flight from Brazil soil. The test will verify the flight performance of the 15-ton thrust single-stage hybrid engine from INNOSPACE.
The Company will decide the final launch date and time after completing checkups for technical preparations and weather conditions in cooperation with the Brazilian Air Force and the Brazilian Department of Aerospace Science and Technology (DCTA). Due to the rainy season in Brazil, the weather conditions may be one of the biggest concerns in determining them. Nevertheless, HANBIT-TLV will lift off from INNOSPACE's launch pad at the Alcântara Launch Center within the Brazilian Air Force facility.
The test launch was originally to happen in December 2022, but INNOSPACE called it off due to a synchronization error between the safety management system of the launch center and HANBIT-TLV's ignition system. After finding the system error, INNOSPACE and Centro de Lançamento de Alcântara (CLA) teams completed full checkups from transmissions of electrical signals to a synchronization program. As a result, they confirmed that the systems operate with no issues.
Speaking on the launch, Soo Jong Kim, CEO of INNOSPACE, said, "the first-stage rocket engine is a core technology, and the performance verification test of a first-stage rocket engine is an important process to secure an original launch vehicle technology."
The HANBIT-TLV mission will validate the first stage engine of HANBIT-Nano, a 2-stage small satellite launcher capable of carrying a 50kg payload. Likewise, HANBIT-TLV is a 15-ton thrust single-stage hybrid rocket with a height of 16.3m, 1-meter-diameter, and weight of 8.4 tons.