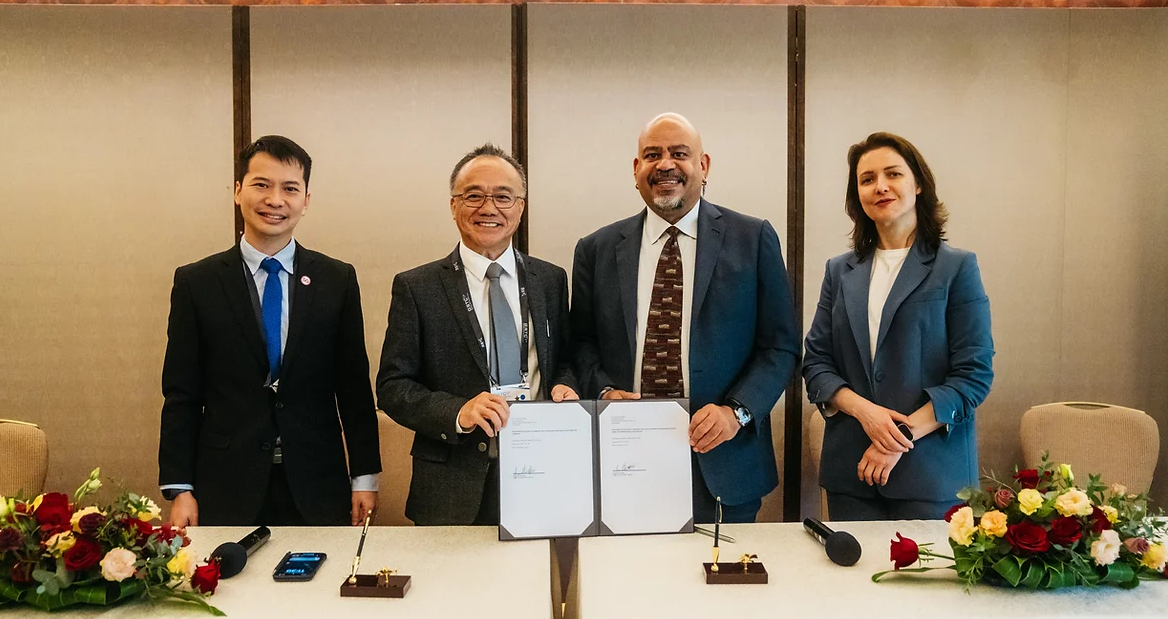 Ibadan, 16 February 2023. – Mangata Networks has established its Maritime Global Headquarters (MGHQ) in Singapore in partnership with Office for Space Technology and Industry, Singapore (OSTIn). The MGHQ will enable vital technology development, enhance Singapore's position as a critical player in the space industry, and support the rapid growth of Mangata's operations in the region.
The new Headquarters will develop an end-to-end simulation and development lab, a virtualized version of Mangata's satellite system simulating how modems and network controls work and how the system supports maritime traffic. Furthermore, it will develop a maritime commercial testbed, a network of maritime-optimized edge micro data centers built to research and test hardware configurations, demonstrate network capabilities and act as a testbed for Mangata and third-party developed solutions.
In the next three years, Mangata's maritime Headquarters will also support the creation of many highly skilled jobs and offer training and knowledge-transfer opportunities to the local workforce, thus contributing to Singapore's space and maritime industry.
The partnership between Mangata and OSTIn demonstrates the Company's joint dedication to developing technology that can transform the maritime industry in Singapore and beyond. Furthermore, its technology aims to offer an advantage to businesses along the entire supply chain through automation and digitization, leading to operational and commercial efficiency.
According to David Tan, Executive Director, OSTIn, "Mangata's decision to anchor its maritime global HQ in Singapore is a strong testament to our growing space ecosystem and importance as a global maritime hub. The MGHQ will boost the technology and innovation capabilities of our space sector and bring with it business and job opportunities."