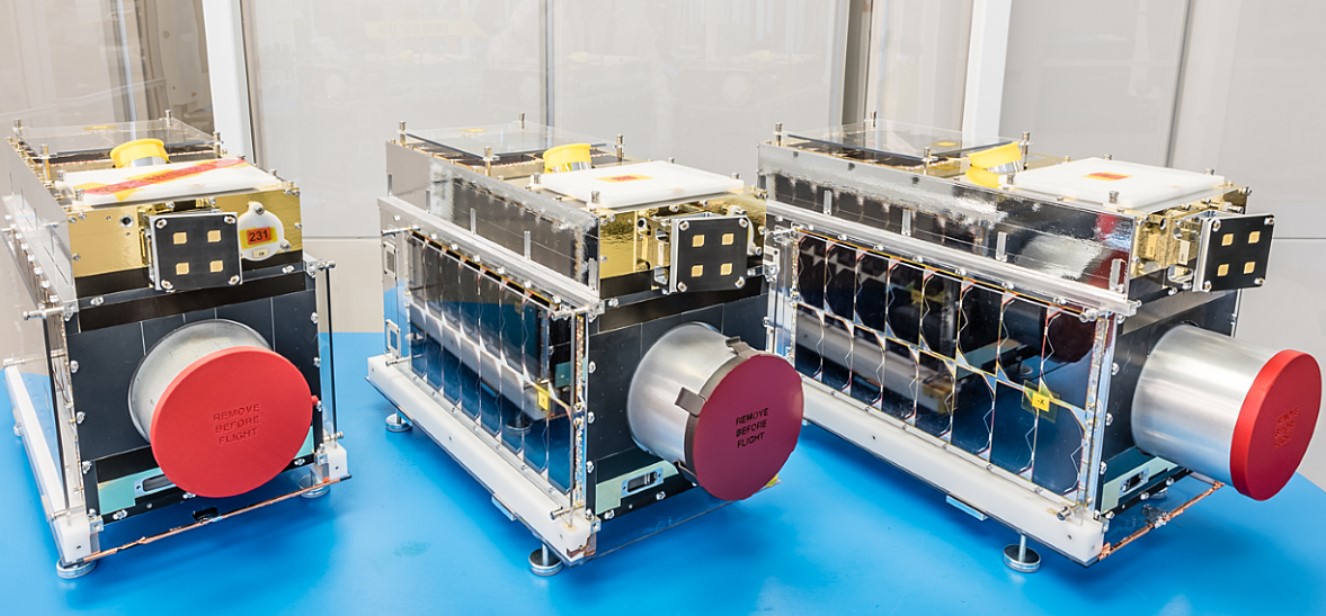 Ibadan 23 February 2023. – GHGSat has announced the upcoming launches of six additional satellites in 2023. The first three are GHGSat satellites, named Mey-Lin (C6), Gaspard (C7) and Océane (C8), which will travel into orbit this Spring onboard SpaceX's Transporter-7 rideshare mission.
GHGSat's satellite methane sensors combine low detection thresholds and high resolution. Furthermore, industry, governments, and financial services worldwide leverage the timely and frequent insight the monitoring constellation provides to proactively drive reductions in emissions.
The satellites completed testing in December and will travel to their launch site in California later this February. All three proprietary payloads feature the same proven, patented high-resolution interferometer currently in orbit, tuned to precisely detect and measure methane's specific 'signature' in the atmosphere.
Stephane Germain, CEO at GHGSat, said, "Every year since our demonstrator satellite Claire was launched in 2016, we've pushed the boundaries of emissions monitoring from space. We are driven by our ambition to fight climate change by continuing our role as an independent purveyor of the best methane emissions insight in the world and as a trusted partner to industry, Government, and financial services customers." Germain added, "the new satellites mean we can dramatically ramp up the number of locations and emissions we can monitor worldwide, including increasing daily monitoring over key oil and gas production sites."
GHGSat-C9, C10, and C11 are hosted payloads currently in the final stages of assembly and testing and will soon ship for integration with third-party satellites.