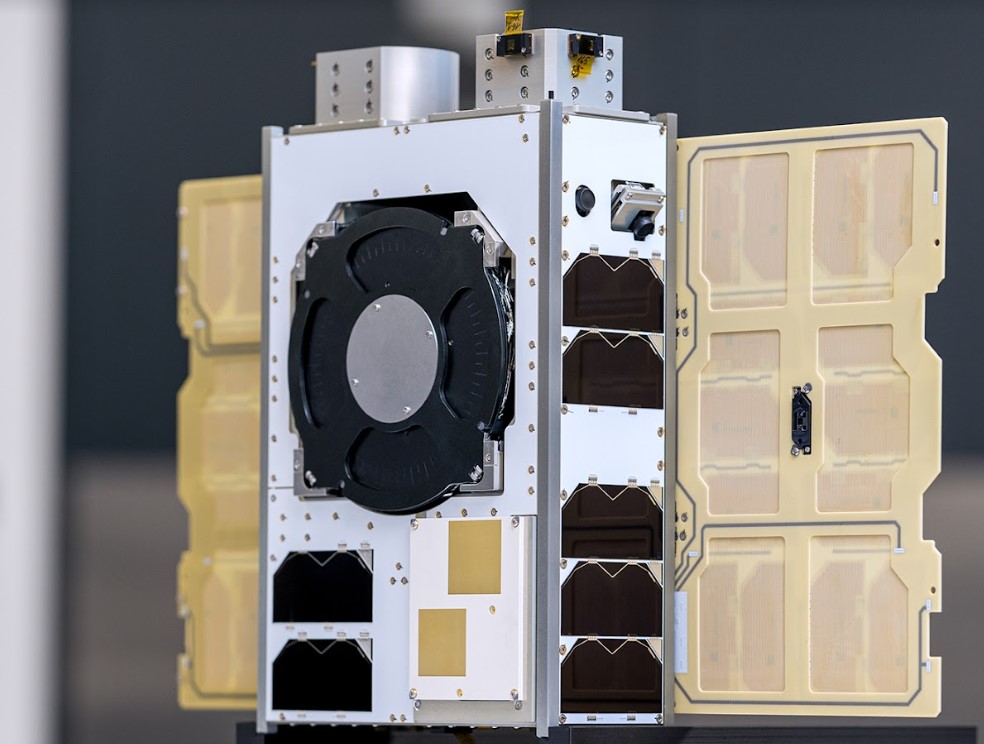 Ibadan, 9 December 2023. – Kongsberg NanoAvionics (NanoAvionics) has announced the successful launch of Europe's first solar sail mission aboard SpaceX Transporter-6. The 6U nanosatellite nicknamed 'Alpha' was manufactured for France's Gama and is one of four satellites that the Lithuanian smallsat mission integrator built for multiple customers, which launched into low Earth Orbit. It is the first time one of NanoAvionics' nanosatellite buses has carried a solar sail payload into space. Following this success, a second solar sail mission, using a 12U nanosatellite bus by the company, will be NASA's composite solar sail system (ACS3).
Speaking on the successful launch, Vytenis J. Buzas, co-founder and CEO of NanoAvionics, said: "Solar sails are one of the future propulsion methods for small satellites exploring deep space. Being the first European company to integrate solar sails into satellite buses and test them while in orbit puts us in a unique position within the space industry."
Also on board were two other 6U nanosatellites ('Birkeland' and 'Huygens') which NanoAvionics built for a consortium of Norwegian and Dutch research centers. The MilSpace2 mission is the first known two-satellite system to detect, classify, and accurately geolocate radio frequency signals. As a result, the two satellites will fly in formation at a close proximity of 20 kilometers.
NanoAvionics has confirmed successful communications with all four satellites. As a result, its mission control center has continued executing the early operations phase (LEOP) to configure and validate the satellites for their primary mission objectives.
"With this first successful launch in 2023, NanoAvionics is off to a great start. We plan to deliver and launch more than 20 satellites to customers this year, up from 15 in 2022. This plan includes our first 100+ kg satellite based on our MP42 microsatellite bus," Buzas said. "And for the third consecutive year, we nearly doubled our revenue and team size."