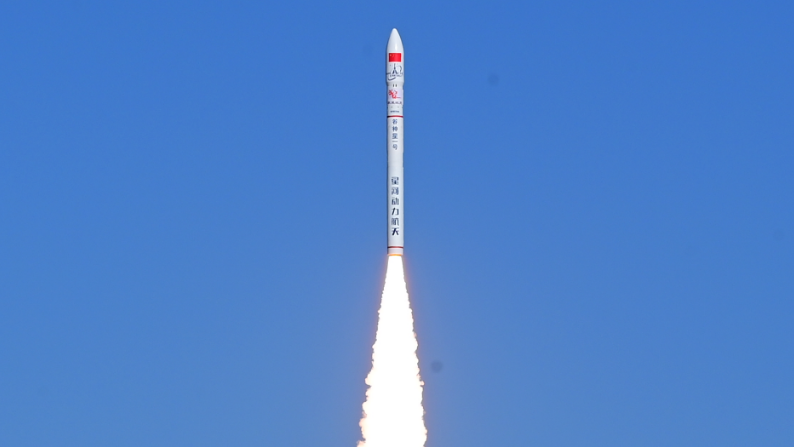 Ibadan, 13 January 2023. – Galactic Energy, a rocket startup in China, launched five satellites into orbit on Monday, January 9, improving the private company's ambition to become the Chinese rival to SpaceX.
According to the company's statement, Galactic Energy's Ceres-1 rocket lifted off Monday from the Jiuquan Satellite Launch Center in northwestern China, sending five commercial satellites into their intended orbits, The five satellites will be used for telecommunication, weather forecasts, and scientific research for Government agencies in the country, the company added.
The mission marks the fifth launch of the Ceres-1 rocket, a small solid-fuel orbital rocket that the company designed. So far, it has successfully put 19 commercial satellites into space, setting a record for a private Chinese firm.
According to the statement, the launch's success "sounds the trumpet for us to start a high-density orbital launch in 2023." Accordingly, Galactic Energy plans to complete 8 to 10 missions this year. Galactic Energy conducted the first Ceres-1 launch on November 7, 2020, which makes it the second Chinese private company to launch a satellite into low Earth orbit.
According to CNN, many Chinese commercial satellite launch providers currently use small solid-propellant rockets like Ceres. However, some firms are developing or testing reusable liquid-propellant rocket engines, which allow precise control of the thrust after ignition. In 2022, Galactic Energy tested its liquid-propellant Welkin engine for its next-generation rockets. Its founder, Liu Baiqi, said they want to build the Chinese version of the Merlin engine, which SpaceX developed.
Galactic Energy commits to providing low-cost, high-frequency access solutions to humans and generating power for space round-trip, transportation, and resource exploration to make space resources part of human life. The company has enjoyed several funding rounds from private equity investors and venture capitalists worth more than $250 million.