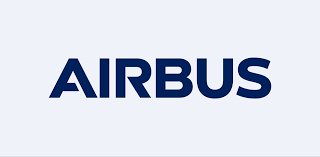 Edinburgh / Leiden, 11 January 2023. – Airbus and Dutch high-tech industrial supplier, VDL Group, have signed a partnership agreement for the development and manufacturing of a laser communication terminal for aircraft known as UltraAir, Airbus said. The duo is currently preparing a prototype demonstration demonstration and a first flight test planned for 2024.
As of 2024, Airbus and VDL Group will further industrialise the prototype to enable integration with a hosting aircraft. The partnership will leverage VDL's design for production and the company will also manufacture critical systems. The industrialised prototype's flight test is scheduled for 2025.
UltraAir will enable the exchange of large amounts of data using laser communication technology. The network will consist of ground stations and satellites in geostationary orbit at an altitude of 36,000 km. UltraAir will also allow military aircraft and UAVs (Unmanned Aerial Vehicles) to connect within a multi-domain combat cloud, Airbus stated. The technology could be implemented on commercial aircraft in the future as well, allowing airline passengers to establish high-speed data connections.
UltraAir is co-financed by Airbus and VDL Group, and supported by the European Space Agency's ScyLight (Secure and Laser Communication Technology) program. The project is backed by the "NxtGen Hightech" program, as part of the Dutch Growth Fund, and a large group of Dutch companies as well.