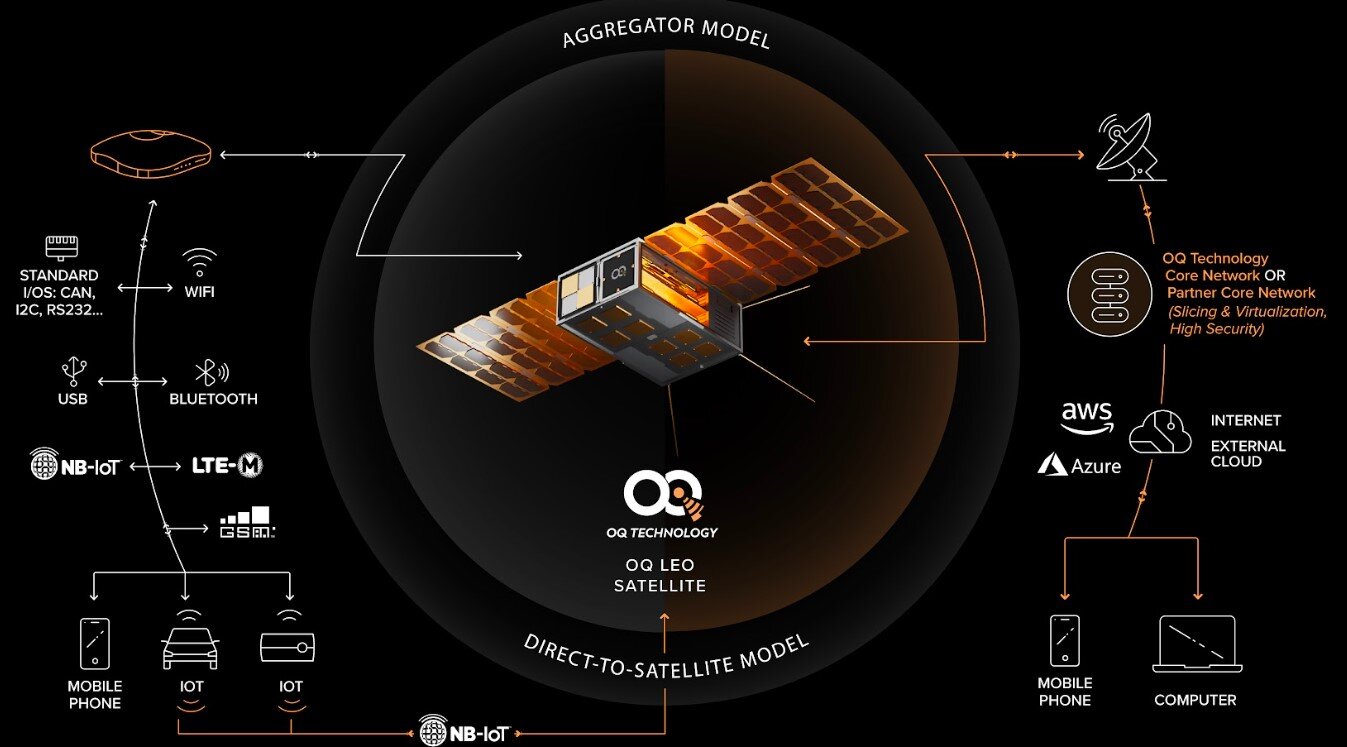 Abuja, 9 December 2022. – The US Patent and Trademark Office has granted OQ Technology patents for its "frequency synchronization" and "timing synchronization" technology. The two synchronization technologies are already in use for communicating with the satellites in the company's growing 5G IoT (Internet of Things) constellation connecting IoT devices globally.
Following the patent grant for its power-saving "wake-up" technology, OQ's remaining three technologies pending patent applications in the US and the EU include IoT device localization, inter-satellite link technology, and a satellite system design and network architecture for cellular IoT communication between satellites and ground stations.
Together they close the gap for latency-critical applications and provide high data density, quality of service, and fast response times. Applications requiring such fast and real-time data processing via satellite IoT (SatIoT) include asset tracking, drone control, vehicle telematics, artificial intelligence critical alarms, automated transport, and smart cars.
Omar Qaise, founder and CEO of OQ Technology, said: "With frequency licenses and chip partnerships in place, OQ Technology has become the first company to operate the beginning of the world's first constellation of LEO satellites providing 5G coverage for IoT devices based on standardized 3GPP cellular technology for narrowband-IoT."
The technology behind the two patents synchronizes communication during data transmissions and thus improves the signaling between terminal devices and base stations. Effectively, they compensate for both frequency change issues due to the Doppler effect and timing shift issues when sending data over great distances and between moving objects. Furthermore, they improve the quality of data transmissions and data rate capacity and help save energy. As another direct benefit to customers, they can receive faster and more efficient transmissions packed with more data and fewer transmissions.