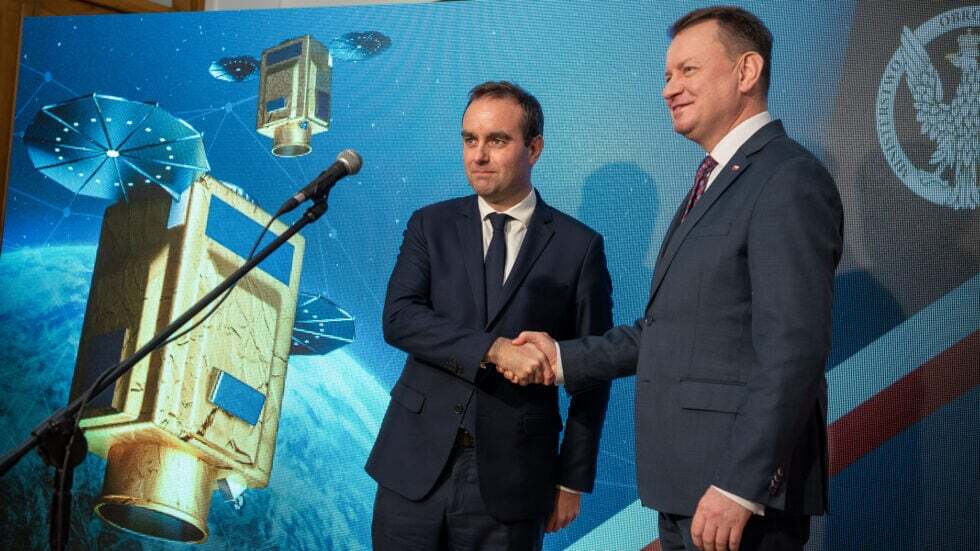 Edinburgh / Warsaw, 28 December 2022. – Polish Deputy Prime Minister and Defence Minister Mariusz Błaszczak and French Defence Minister Sébastien Lecornu approved an agreement between Airbus and the Polish Armaments Agency. Under this agreement, France will deliver two reconnaissance satellites and a ground station to Poland, the ministers said at a press conference.
The satellites will boost the Polish Army's reconnaissance capabilities to an accuracy of up to 30 cm. The satellites will be able to image a much larger area of the planet as well which is crucial for early warnings. The technology can help the military as well as the field of early natural disaster warning. The total value of the deal, to be completed by 2027, is €575 million.
Poland's satellite reconnaissance capabilities are currently based on the country's participation in the COSMO SkyMed project. This project is an Earth observation satellite radar system funded by the Italian Ministry of Research and Ministry of Defence, conducted by the Italian Space Agency (ASI).