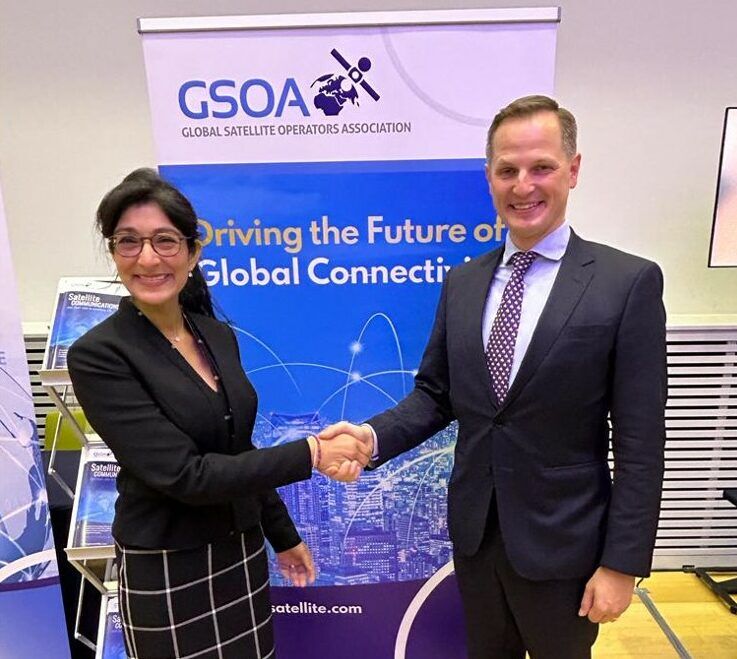 Ibadan, 30 November 2022. – Rivada Space Networks GmbH (RSN) has announced that it has joined the Global Satellite Operators Association (GSOA). It will work alongside other global satellite operators to realize GSOA's aims to drive industry leadership in the face of unparalleled innovation in the space sector, an insatiable demand for all types of connectivity, and a need to bring sustainability to space.
GSOA is the representative body for satellite operators by international, regional, and national bodies. The bodies include regulators, policymakers, standards-setting organizations such as 3GPP, and international organizations such as the International Telecommunications Union (ITU) and the World Economic Forum (WEF). GSOA provides a global platform for collaboration between satellite operators and a unified voice for the sector. Through GSOA, the satellite sector is working to respond to requirements for a better data-driven society. Robust and scalable satellite infrastructure is ideally placed to bridge social, education, and healthcare divides and be part of the 5G and IoT ecosystems.
Rivada Space Networks Chief Regulatory Officer Ann Vandenbroucke remarked that the Company was glad to join GSOA and has fully aligned with the policy objectives of GSOA and its members. "We look forward to working with them to achieve the goal of a more connected, secure, and sustainable world. We will leverage the strengths of our satellite communication system together with our unique Open Access Wireless Market Platform to enable efficient use of satellite spectrum and provide an independent and secure communications infrastructure for Europe," she added.
Severin Meister, Rivada Space Networks CEO, further added that the Company's membership demonstrates its commitment to building a strong and resilient communications ecosystem and infrastructure for Europe.
Current GSOA members include Airbus CIS, Amazon, Amos Spacecom, APT, Arabsat, Arsat, Avanti, Azercosmos, Echostar-Hughes, HellasSat, Hispasat, Inmarsat, Intelsat, Intersputnik, Lockheed Martin, Nigcomsat, Nilesat, Omnispace, OneWeb, Rascomstar, SES, SSI-Monacosat, Star One, Telenor, Telesat, Telespazio, Thuraya, Turksat, Viasat and Yahsat as well as representatives of the broader space industry including Airbus Defence and Space, Arianespace, Astroscale, Mansat, ST Engineering iDirect, and Thales Alenia Space.