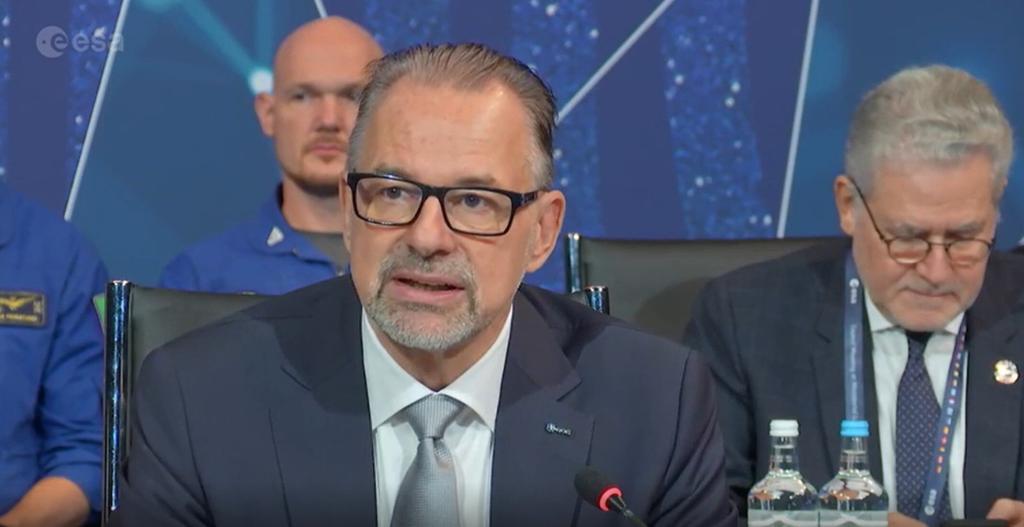 Milan/Paris, 23 November 2022 – Minutes before the opening ceremony that inaugurated the 22nd ESA's Council Ministerial, this year held in Paris, Italy, Germany, and France signed a joint statement regarding the future of launcher exploitation within the Union.
"A very important step for space transportation in Europe because it stabilises the situation between launches countries, investors, and gives us a very clear guidance on how to move ahead," declared Josef Aschbacher, ESA's Director General.
The statement grants a renewal of public funding to "equilibrate the Ariane 6 and Vega-C institutional and commercial exploitation". The statement also highlights that the renewal will take into account "the evolution of market prices, institutional prices, economic conditions and status of negotiation between the launcher primes and the industrialists while maintaining the main principle, which is to allow the commercial exploitation of the two launchers with a duly defined public support while at the same time maintaining an independent and autonomous access to space." Furthermore, it is an invitation to review the legal framework governing the European launcher exploitation scheme.
The official document also includes a note on the necessity of "starting a reflection on the conditions for the industrial and geographical distribution of work in exploitation." ESA's Industrial Policy and Geographical Distribution is a set of rules relating to the geographical distribution of its industrial partners. The geographical "fair return" policy states that the ratio between the share of a country in the weighted value of contracts, and its share in the contribution paid to the Agency, must be of X percent (e.g., 0,98%) by the end of a given period. That ratio is the industrial return coefficient. It is unclear from the statement if such a rule will undergo modification within the framework of Ariane-6 and Vega-C exploitation.
The new architecture and framework are to become effective from June 2024.
The full statement can be downloaded here.