by Viktoria Urban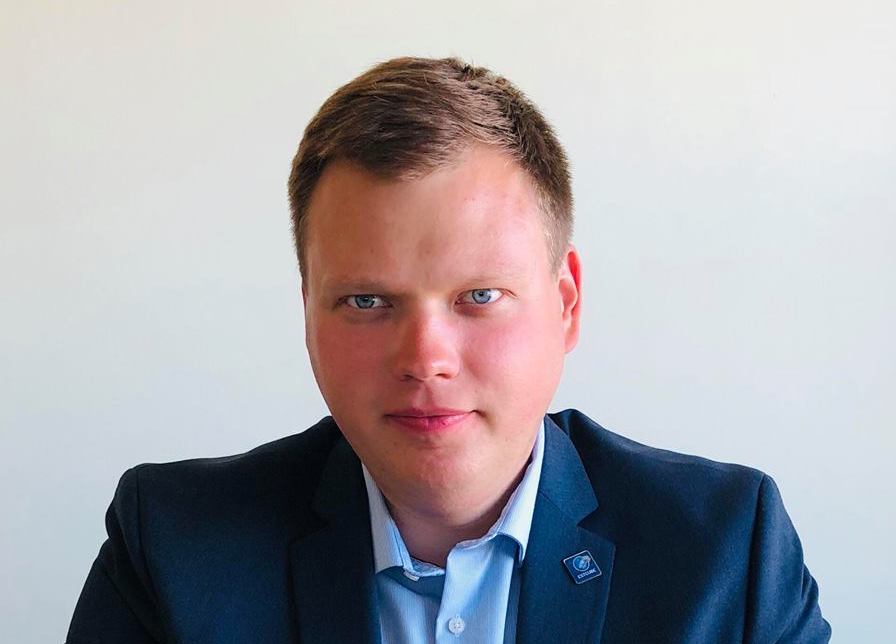 Our Space Café WebTalk "33 minutes with Paul Liias – Why should you go to Tallinn, Estonia in October?" took place on Tuesday, 18th October 2022.
Paul Liias is Head of Space Policy at the Ministry of Economic Affairs and Communication. He created the Estonian Space Policy and Program 2020-2027 and he is currently working on Estonian national space legislation and a decentralized e-government solution for Space Traffic Management. Paul is part of the Estonian delegation to the European Space Agency (ESA) and European Union Space Programme.
He has been engaged in various roles in the space sector for the past 13 years. In 2008, Paul joined the first Estonian satellite project ESTCube-1, leading the development of mechanical systems. After the successful launch of ESTCube-1 in 2013, Paul continued as an entrepreneur in the space sector until 2016 when he joined the Ministry. 
The Role of Estonia in the European Space scenario
Paul starts by explaining what Estonia's role is in ESA and the European Commission. He says Estonia is mainly known for cybersecurity software development and unicorn companies. Working together with ESA, he realized that cybersecurity and software development were definitely the areas where the country could do something. Instead of competing with existing industry and other countries, Estonia could contribute to something new. Cybersecurity is definitely one of the main focus areas, however, there are also Estonian companies in the R&D (Research and Development) institutions who are working on hardware related optical devices and material science.
As Estonia does not have a space law yet, Paul says they first have to prepare the law itself. He hopes that in March, with the new elections, the new parliament will address the space sector among the first things it has to work on. He emphasizes that the Ministry does not only do technology development, but also looking to become part of several bigger missions together with other EU Member States, or even outside the EU.
The central role of cybersecurity for Estonia's Space program
Paul claims that cybersecurity, and especially space cybersecurity, has become a topic to focus on, as people realize that they have to protect the investments they made into the space infrastructure. He says that there are two kinds of cyber threats for the space sector: military threats, which are mostly predictable, and the unpredictable hacker attacks without any economic benefits. Paul says the latter one is more problematic.
Estonia's Space-Academia-Industry interaction
Paul states that the cooperation between the Estonian Space Office, academia and the industry is very good. The Office is trying to be as close as possible to the industry to understand what the needs are in order to finance the right projects. 
"If all these three parties work together, then space program or space policy will be very, very successful, otherwise, it will be a mess," says Paul.
He continues saying that cooperation with ESA Member States, but also with other countries, is key. 
"We are experts in cyber or AI topics, but we have no idea about the space domain, what are really the challenges there," he says.
E-Residency
With Estonia being a small country, human resources is one of the challenges. Therefore, a few years ago, Estonia started the e-Residency program under which anyone can become a resident of the country. This makes it easier for people coming from outside the European Union, to start their own company in Estonia. In addition, there are also various startup visa programs with the help of which foreign talents can be brought to Estonia. 
Paul says that Estonia's vision is to make the space domain safer and more secure, as well as to make satellites more resilient against potential attacks.
The Software Defined Space Conference 2022
The Software Defined Space Conference 2022 that will take place next Wednesday, on the 26th October. Paul explains that the plan is to discuss about opportunities and explain how software defined solutions can make satellites safer and more secure. The event is also going to touch on topics involved with space traffic management, observational data and defense. There will also be talks focused on challenges such as societal aspects, space cybersecurity, space domain applications, how these issues affect our lives, and how cyber attacks could change the way we live. The goal is to mix technical sessions and policy sessions to exchange ideas between policymakers, engineers, and scientists.
The conference, organised by the Ministry and the Space Office, aims to inspire newcomers, show what opportunities there are, and provide a general state of the art of the space cybersecurity sector. The event is hybrid, meaning that anyone can join in person or virtually as well. To learn more about the event or to register, visit the website.
To listen to the Space Café WebTalk's insights, you can watch the full program here:
Viktoria Urban, contributing Editor at SpaceWatch.Global: After graduating as a Journalist from Edinburgh Napier University, I am now doing an Astronomy and Planetary Science degree at The Open University (Scotland) which has enhanced my already existing love and enthusiasm for space. I am also a member of and a volunteer for several societies both in Hungary and in the UK and write online content on space for multiple companies as well. I hope my science communication will encourage many to find a job in the space sector, whatever their background and highlight important issues to ensure a sustainable space environment for future generations.