by Viktoria Urban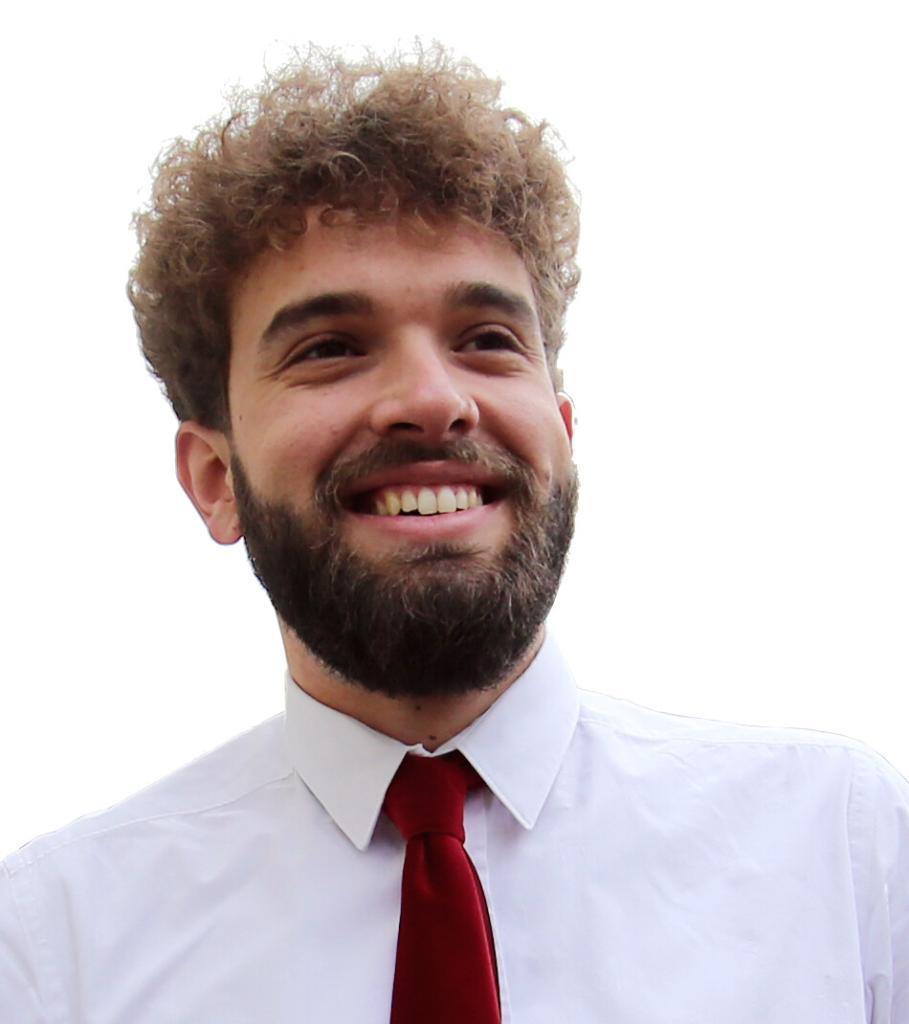 Our Space Café WebTalk "33 minutes with Davide Petrillio – Is there (enough) room for the youth in the European space sector?" took place on Tuesday, 30th August.
Davide has currently been appointed as Executive Director of the SGAC (Space Generation Advisory Council). He holds a Masters degree in Aerospace Engineering from the University of Padova. His professional career brought him to London as a Business Manager for Alten Ltd and to Milano as a Business Analyst for Accenture.
Previously, he was the Team Leader of the FELDs Experiment selected by the European Space Agency (ESA). Moreover, since October 2021, he has been the Vice President for Education and Workforce Development of the International Astronautical Federation (IAF).
Davide says he is an aerospace engineer, although he never aspired to be one. He wanted to be an airplane pilot. He passed all the exams but in the end got rejected because his legs were one centimeter longer than the standard requirement. As he has always been really good at Math and Physics, and had a passion for aviation and space, he started studying aerospace engineering.
Davide goes on to talk about SGAC, a global organization representing more than 21,000 students and young professionals between the ages of 18 to 35. He explains that there is a gap between the young generation and the soon-to-retire experts. There is a huge demand for talents, for young professionals, for students. Of course, the academic background and soft skills are important but networking is the key to success in the space sector, according to Davide.
"It important for the young people to understand that networking is really the key for building your space carrier," he says.
The baseline should be university, followed by building a career by having different jobs bringing the right job closer. 
"So you have also to project yourself for like, okay, what's the job that I want to get in the future like the next five years in the next 10 years, and what do I need to do in order to arrive there," he adds.
The SGAC has members from 165 countries, representing various regions, which helps in identifying the areas to improve in. Davide thinks that the key word to success is inspiration as when inspirational activities are provided, there is much more engagement from the youth in that specific field.
Davide defines two missions for the SGAC: first, to create a network of students and professionals within the space field and second, to encourage members to do different activities within SGAC that provide recommendations to the space industry and to the space agencies. For this reason, they have set up project groups and scholarships.
SGAC's Space Generation Congress is the flagship event of the organization. It is always in conjunction with the IAC (International Astronautical Congress), allowing the 150 delegates from 75 nations to discuss different topics regarding space through activities happening during the three days. The theme of this year is diversity, access and inclusion.
Davide adds that the IAC is the perfect environment for networking opportunities. He recommends going straight to the professionals at the event, ask them questions and learn from what they say.
To listen to the Space Café WebTalk's insights, you can watch the full program here:
Viktoria Urban, contributing Editor at SpaceWatch.Global: After graduating as a Journalist from Edinburgh Napier University, I am now doing an Astronomy and Planetary Science degree at The Open University (Scotland) which has enhanced my already existing love and enthusiasm for space. I am also a member of and a volunteer for several societies both in Hungary and in the UK and write online content on space for multiple companies as well. I hope my science communication will encourage many to find a job in the space sector, whatever their background and highlight important issues to ensure a sustainable space environment for future generations.