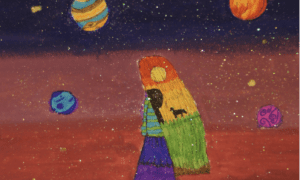 Edinburgh, 1 September 2022. – Another Galileo satellite, GSAT0224 or 'Shriya', named after a Norwegian grade school student who won the Galileo drawing competition organised by the European Commission and the Norwegian Space Agency, entered into service at the end of last month, EUSPA said.
The spacecraft underwent extended in-orbit testing at the beginning of the year. This was followed by in-orbit validation for EUSPA (European Union Agency for the Space Programme) and ESA's (European Space Agency) finalized testing campaign.
The previous Galileo satellite, GSAT0223, became operational in May this year. The two satellites are now orbiting about 23,000 km above Earth providing greater precision and faster positioning than before. The two new additions also enhance search and rescue capabilities, the eCall emergency response system and precision farming methods, among others.
Both GSAT0223 and GSAT0224 were launched in December 2021. According to EUSPA, the pair is the first of a third batch of Galileo first generation satellites to reach space.