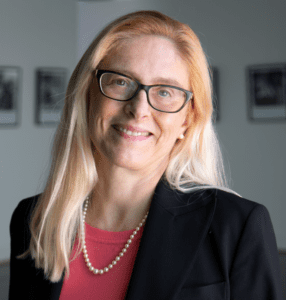 The fourth episode of Space Café Italy has featured Cinzia Zuffada, NASA's JPL Deputy Chief Scientist and President of the Italian Scientists and Scholars in North America Foundation (ISSNAF). The episode was hosted by Dr. Emma Gatti, Senior Editor and correspondent of SpaceWatch.Global for Italy, in the SpaceWatch.Global TV studios in Postdam, Germany.
New Opportunities for Washington and Rome.
Cinzia Zuffada is a veteran of the Space sector and one of the most illustrious representatives of Italian excellence abroad. Electromagnetic engineer, NASA JPL's Deputy Scientist, principal investigator of two NASA ROSES awards, leading scientist for the Global Navigation Satellite Systems reflectometry (GNSS-R) project and President of the Italian Scientists and Scholars of North America Foundation (ISSNAF), Cinzia discussed with us the evolving role of several US-Italy partnerships in the space sector (like for example in the MAIA mission), the differences between the two markets, and the upcoming opportunities for the new generations interested in studying in North America.
In particular she sees herself as a facilitator of the integration of the Italian scientific community abroad. Her approach as President of ISSNAF includes focusing on increasing the number of highly trained Italian personnel via promotion of international mobility, and supporting exchange between academia and private sector at the global level.
To listen to Space Cafè Italy's insights (in Italian), you can hear the full episode here:
Dr. Cinzia Zuffada has a Doctorate of Engineering degree from the University of Pavia, Italy, where she was a Research Faculty in Electromagnetic Fields Theory before moving to the US. She is currently NASA's Jet Propulsion Laboratory (JPL) Deputy Chief Scientist, playing a key role in the development of institutional programs and in managing internal R&D investments. She received the Theresian Medal from the University of Pavia in 2002 and is a member of its academic senate. She is the recipient of the 2014 JPL Magellan Award and the 2015 NASA Outstanding Leadership Medal. In 2016 she received the Knighthood of the Order of Merit of the Italian Republic and the Ghislieri Prize in 2019 in recognition of her career. She serves (as a volunteer) as the president of the Italian Scientists and Scholars in North America Foundation (ISSNAF), a non-profit network of researchers who endeavor to foster transatlantic synergies in research and innovation.
Dr. Emma Gatti, a former NASA scientist, is a broadcaster and a science writer. She follows the exploration of the Moon and Mars and analyses trends in the Space geopolitical sector. She is a host for Space Cafè Radio and the presenter of Space Cafè Italy.