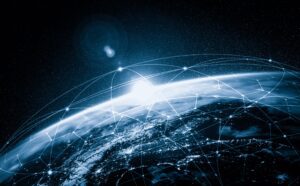 Budapest, 12 July 2022. – The International Telecommunication Union (ITU) and the Radio Regulations Board (RRB) have rejected a request by the government of Liechtenstein and its US-based industrial partner, Rivada Space Networks, for a one-year extension of the deadline for two low Earth orbit broadband satellite constellations.
The government of Liechtenstein and licensed Rivada Space were looking to secure permission to launch the two 300-satellite constellations later than originally planned.
Rivada Space was not surprised by the decision and said it made the application in part to raise awareness of the industry conditions. "International conflict has removed launch capacity from the industry, together with the economic effects of the pandemic," said the company.
Rivada Space has petitioned the RRB for a 12-month extension of every constellation subject to ITU Resolution 35 passed at World Radiocommunication Conference (WRC) 2019. The company stated that it is still expecting to meet the applicable deadlines. Rivada Space anticipates a final disposition of the matter at WRC next year.