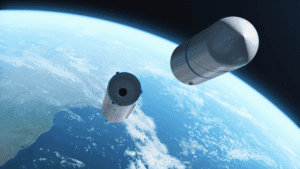 Budapest / Munich, 21 July 2022. – The French Space Agency, CNES (Centre National d'Études Spatiales), selected private European launch service provider, Isar Aerospace, to operate its rockets at the Diamant site of CSG (Centre Spatial Guyanais) in French Guiana, Isar said. The company has signed a binding term sheet for conducting commercial and institutional launch operations at CSG starting from 2024.
The agreement means that Isar Aerospace can add another European launch site to its portfolio enabling it to increase its launch cadence. CSG boosts performance for equatorial and medium-inclined orbits due to its proximity to the Equator. Isar is planning to build dedicated facilities at CSG in support of its launch operations.
Isar focuses on providing access to space for small and medium satellites in the European market. The company conducts tests at a Swedish site in Esrange. It also has exclusive access to the first continental-European orbital launch pad in Andoya, Norway, where the first test flight of its Spectrum rocket is due to launch from.
The agreement comes after Soyuz suspended its operations from French Guiana earlier this year as an answer to sanctions against Russia.