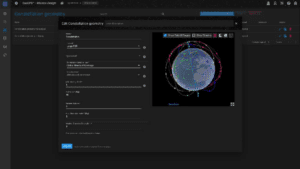 Edinburgh, 8 June 2022. – Launch service provider Isar Aerospace joined the ExoOPS Mission Design program, end-to-end space mobility operator, Exotrail's Software-as-a-Service solution dedicated to space mission simulation and analysis, Exotrail said.
Isar Aerospace will utilize ExoOPS to support the mission management team with a quick and easy preliminary mission design. This will enable the company to keep up with the growing demand for constellation deployment onboard Isar's Spectrum rocket. 
With ExoOPS, Isar will benefit from powerful simulations, user-friendly and easy-to-use graphical user interfaces. The program also offers collaborative and cross-functional capabilities as well as a tailored build and run deployment solution.