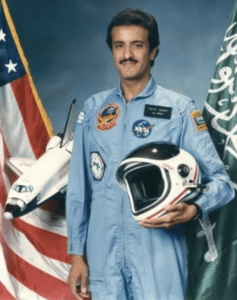 Edinburgh / Houston, 2 May 2022. – Human spaceflight services provider and human-rated space infrastructure developer Axiom Space, signed an agreement with the United Arab Emirates' (UAE) Mohammed bin Rashid Space Center (MBRSC) to fly a UAE professional crew member to the ISS on the NASA-SpaceX Crew-6 mission, Axiom said. The mission is expected to launch in 2023.
The agreement between Axiom and the UAE space agency was signed by Director-General of MBRSC Salem Humaid AlMarri, and President and CEO of Axiom Michael Suffredini.
The UAE has already flown an astronaut to the ISS aboard Soyuz MS15. However, this is going to be the first non-ISS partner astronaut flight by a U.S. commercial space company. The six-month mission will be the first long-duration flight of an Arab crew member. The UAE astronaut will also serve as a member of two expedition crews throughout the mission.