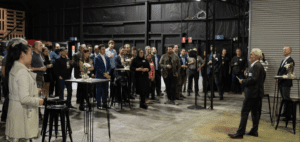 Edinburgh, 16 May 2022. – Australian commercial space launch provider Southern Launch, announced it has opened its new headquarters following the expansion of its space launch services and applied space engineering consultancy operations in the country.
The facilities in Hindmarsh, South Australia, include a warehouse for space vehicles preparing to launch as well as office space. The new headquarters will support operations and research, enabling quicker design and manufacturing iterations, and increased productivity, the company said.
Meanwhile, the Australian National University (ANU) announced its participation in the establishment of the University of Southern Queensland's new research hub, the Innovative Launch, Automation, Novel Materials, Communications and Hypersonics (iLAuNCH) Hub. iLAuNCH is part of the Australian Government's AU $362 million Trailblazer Universities initiative.
The University of South Australia and industry partners are also involved in the project, which has received AU $50 million in Federal Government funding. The national space commercialisation hub will help to develop a space manufacturing precinct for rocket manufacturing while commercialising space research and development.
UniSA will develop components, antennas and optics for small satellites as well as produce optical laser coatings. iLAuNCH, expected to generate over AU $3.65 billion, will serve the civil and defence sectors as well.