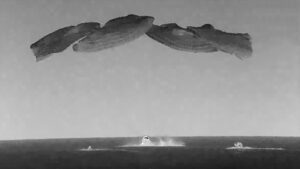 Edinburgh, 6 May 2022. – NASA's SpaceX Crew-3 astronauts safely returned to Earth aboard the Dragon Endurance spacecraft in the Gulf of Mexico, completing the agency's third long-duration commercial crew mission to the ISS, spending 177 days in orbit.
NASA astronauts Kayla Barron, Raja Chari, Tom Marshburn, and ESA astronaut Matthias Maurer were recovered by SpaceX recovery vessels after a parachute-assisted splashdown. The astronauts travelled over 120 million km and completed 2,832 orbits around Earth while in orbit.
The Crew-3 mission launched in November last year to conduct science and maintenance activities and technology demonstrations aboard the ISS. Some of the maintenance and upgrades outside the space station required the astronauts to perform three spacewalks. Following the mission, Maurer has one, Chari and Barron have two each, and Marshburn has five extravehicular activities under his belt.
Crew-3 investigated how fibers grew in microgravity, and used hydroponic and aeroponic techniques to grow plants without soil, among other experiments. The astronauts also took photos of Earth as part of the Crew Earth Observation investigation, tracking natural disasters and changes to our planet. NASA's SpaceX Crew-4 is already aboard the ISS, continuing Crew-3's work.