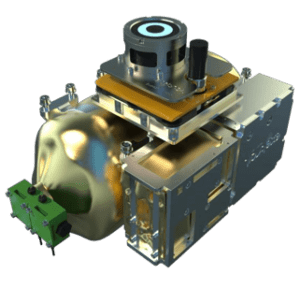 Edinburgh, 12 April 2022. – France-based space company Exotrail, released its new in-space mobility service SpaceVan, a unique Orbital Transfer Vehicle (OTV). The debut mission will launch onboard a Falcon 9 launch vehicle in October 2023. Exotrail is planning at least three subsequent missions throughout 2024 using different launch providers. 
SpaceVan enables satellite operators to quickly and efficiently deploy their constellations over several different planes, altitudes, and inclinations, the company said.
Exotrail created its in-space mobility service leveraging its unique capabilities in flight dynamics, system design and electric propulsion. SpaceVan uses Exotrail's ExoMG high-thrust, flexible electric propulsion system suitable for satellites ranging from 5 kg to 1,000 kg. SpaceVan is capable of performing a typical constellation plane change maneuver in less than 3 months and a 100 km change in just two weeks. 
Its standard connection interfaces allow for the deployment of both nanosatellites and microsatellites. Exotrail claims to be the only company offering in-house space transportation services with electric propulsion and complex flight dynamics.