Hey Spacewatchers!
I am Chiara Moenter, event coordinator, editor and moderator at SpaceWatch.Global and I have the amazing opportunity to participate in the Space for Business course.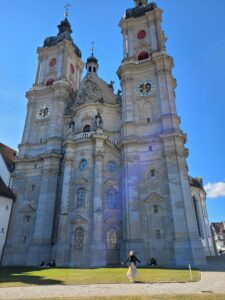 I am currently in St Gallen, Switzerland for the first module of the course.
This programme is created through the collected efforts of three European business schools, University of St Gallen (HSG) from Switzerland, Nova School of Business and Economics (Nova SBE) from Portugal, and Rotterdam School of Management, Erasmus University (RSM) from the Netherlands in collaboration with ESA, the European Space Agency.
To launch the first European executive space business programme
I will be taking you on this journey with me.
This week we will start Module 1!
We will be gaining an overview of the Space System, the Space business environment and markets and learn how to create innovative business models and how to put existing business models into the next gear.
Stay tuned!