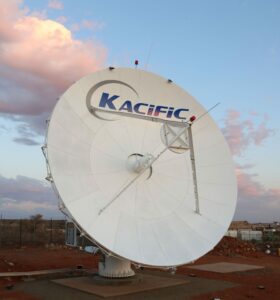 Edinburgh / Singapore, 15 March 2022. – Kacific was named the Company of the Year and Christian Patouraux, the founder and Chief Executive Officer of Kacific, CEO of the Year at the Asian Telecommunications Awards 2022 for their commitment to bridging the digital divide for unserved and underserved communities across Asia and the Pacific.
The Asian Telecommunications Awards was set up to recognise outstanding companies that transform the lives of customers and keep the region moving forward.
Kacific has been committed to delivering affordable and reliable satellite broadband to underserved and unserved regions since its founding. The company says it has the mission of making a "lasting difference to people in rural and remote areas". The firm aims to enable customers to have the same access to online information and services as the urban population.
Using powerful Ka-band satellite technologies, Kacific has exceeded the affordability target set by the ITU and UNESCO. Kacific is the largest Ka-band satellite operator in Asia Pacific, currently serving over 1 million users. The company is planning to launch Kacific2, a more advanced geostationary satellite in the coming years. The new infrastructure will help improve the quality of service across the region.