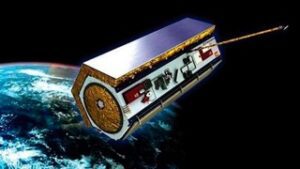 Edinburgh / Madrid, 15 March 2022. – Telecommunication satellite control supplier GMV, has signed a contract with INTA (Instituto Nacional de Técnica Aeroespacial) for the corrective maintenance of the main elements of its ground segment, GMV said. It is also responsible for designing, developing, validating, and implementing the technology in the ground segment of INTA's Paz satellite.
Launched in 2018, Paz is part of the National Earth Observation Program (PNOT) of Spain. It is a dual-use (civil/military) Earth observation satellite in orbit at an altitude of 514 km over the poles. Its operational life expectancy is seven years and it is designed for surveillance applications, high-resolution mapping, and border control. It is also useful for tactical support, crisis and risk management, natural disaster assessment, environmental control, and maritime environment monitoring. 
The new contract covers the 2022-2023 period and includes the corrective maintenance of the Mission Control System, Flight Dynamics System, Mission Planning Facility, Generic File Transfer System and the Master User Services.