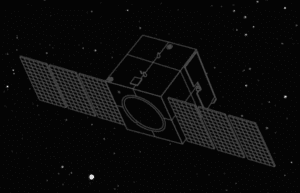 Edinburgh / Harwell, 14 March 2022. – ESA selected satellite servicing and long-term orbital sustainability company Astroscale, to lead a collision avoidance study, part of the Collision Risk Estimation and Automated Mitigation (CREAM) activities in ESA's Space Safety Programme, Astroscale announced. The CREAM 2 study, valued at €800,000, will recommend late commanding paths to save time and resources from unnecessary manoeuvres.
The aim of the CREAM activities is to bring about automated system technologies that are able to determine the chances of collisions accurately. This way, the number of false alerts and the time between manoeuvre decisions can be reduced and manoeuvre plans can be optimised.
Astroscale will lead a team of experts in the UK and other parts of Europe focusing on developing concepts. The company is partnering with GMV to utilise their expertise with collision avoidance processes and information sharing systems. OneWeb will also share their insights on the methods and challenges in collision avoidance management for large satellite constellations.
The consortium will review means of uploading commands to a satellite, and look at innovative techniques for data processing. The analyses are expected to conclude by the middle of next year.
Astroscale has already launched its first commercial in-orbit demonstrator ELSA-d. The company is currently preparing the ELSA-M multi-client servicer for an in-orbit demonstration in 2024. The firm aims to use the ELSA-M vehicle to test the best solutions developed in the CREAM 2 programme.