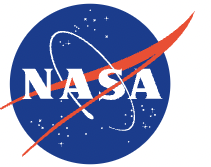 Edinburgh / Washington, 11 March 2022. – House and Senate appropriators published the omnibus spending bill for fiscal year 2022, offering US $24 billion to NASA. The amount is US $760 million less than what the agency requested.
The largest cut is in the space technology directorate, US $1.1 billion instead of the sought US $1.425 billion. The bill directs US $110 million of this amount to nuclear thermal propulsion system development, something not included in the agency's proposal. Certain science programs also suffered cuts by US $317 million with an overall funding of US $7.614 billion.
NASA's Stratospheric Observatory for Infrared Astronomy (SOFIA), was recommended to be terminated by the astrophysics decadal survey last year due to high operating costs and modest productivity. However a US $85.2 million funding was still allocated to the project this year.
NASA's Human Landing System (HLS) program would get US $1.195 billion according to the bill. This is to develop a lunar lander version of SpaceX's Starship for future missions starting with Artemis 3.
Full funding, US $101.1 million, is provided for NASA's commercial low Earth orbit development efforts. These include supporting the work on commercial space stations succeeding the ISS.