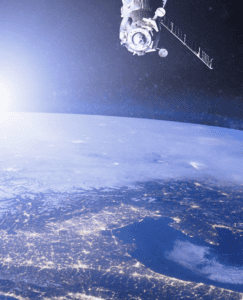 Edinburgh / New York / Rehovot, 11 March 2022. – Satellite communication system provider SatixFy Communications, and Endurance Acquisition, a publicly traded special purpose acquisition company, announced the signing of a merger agreement that will see SatixFy becoming a publicly listed company.
The Board of Directors of both companies unanimously approved the transaction, which is still subject to the approval of Endurance's stockholders. The combined entity will benefit from US $201 million from Endurance, as well as US $29 million from institutional investors. Investors participating in the transaction through a committed private placement investment include global investor Sensegain Group, and international private equity firm Antarctica Capital. 
In addition, the combined company has received a committed equity facility of US $75 million from CF Principal Investments. SatixFy also received a secured term loan of US $55 million from Francisco Partners prior to the merger.
SatixFy is a vertically integrated company, designing its own chips to be used with its own software. The firm also builds its own modem and digital beamforming antenna products. It's customer base includes Telesat, OneWeb, ST iDirect and Airbus among others.