by Raphael Roettgen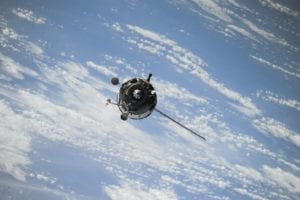 2021 finished strong, with another SPAC merger with a space-related (albeit not originally a space) company (Tomorrow.io), more fundraising by SpaceX, a few major private rounds, a couple of investments by Virgin Orbit (and hence yet further examples of a de-SPAC'd company deploying part of its cash towards investments) and even a small IPO (Sidus).
E2MC Ventures was part of the financing round of Space Forge, an in-space manufacturing firm, and if you are interested in learning more about that exciting business model, you can check out episode #39 of the Space Business Podcast, featuring their CEO & co-founder.
Company
US$m
Country
Subsector
Investors
Tomorrow.io
max. 420

(345 trust + 75 PIPE)

U.S.
Remote sensing
Koch Strategic Platforms, National Grid Partners, JetBlue Technology Ventures, SB Energy Corp., SoftBank, Pine Technology Sponsor
SpaceX
337.4
U.S.
Diversified
(35 investors)
Loft Orbital
140.0
U.S.
Orbit services
BlackRock, CEAS Investments, Uncork Capital, Foundation Capital, Ubiquity VC, others

Ursa Major
85.0
U.S.
Spacecraft components
Alpha Edison, Alsop Louie Partners, BlackRock, Dolby Family Ventures, Explorer 1 Fund, Harpoon, Space Capital, XN

Stoke Space
65.0
U.S.
Launch
Alameda Research, Breakthrough Energy Ventures, Global Founders Capital, Liquid 2 Ventures, MaC Venture Capital, NFX, Point72 Ventures, Seven Seven Six, Spark Capital, Toyota Ventures

NorthStar
45.0
Canada / Luxembourg
SSA
Luxembourg Future Fund, Telesystem Space, others

iQPS
33.9
Japan
Remote sensing
JSat

hiSky
30.0
Israel
Spacecraft components
ST Engineering Ventures Fund, Strategic Development Fund

SatRevolution
30.0
Poland
Spacecraft components

Virgin Orbit
PLD Space
28.3
Spain
Launch
Aciturri, Arcano, Centre for the Development of Industrial Technology (CDTI)

ICEYE
25.2
Finland

Remote sensing
Seraphim
Sidus Space
15.0
U.S.
Spacecraft components & orbit services

(IPO)
Space Forge
10.2
UK
Orbit services
Bristol Private Equity Club, Development Bank of Wales, Dylan Taylor, E2MC Ventures, FJ Labs,Helios Capital, Newable Ventures, Quiet Capital, SpaceFund, Starbridge, Type One, World Fund, others

Space BD
9.2
Japan
Orbit Services
ANNIVERSAIRE, Incubate Fund, Mizuho Capital, Pavilion Capital, SMBC Venture Capital

Teren
4.0
U.S.
Remote sensing – downstream
Allos Ventures, Ascent Energy Ventures

Kayhan Space
3.7
U.S.
SSA
Initialized Capital, Jacob Helberg, Overline VC, Root Ventures

Skykraft
3.5
Australia
Spacecraft components
Adcock Private Equity, Allan Moss, Lennoxgrove Capital

IBISA
1.7
Luxembourg
Remote sensing – downstream

Insurtech Gateway, Rockstart
Psionic
1.7
U.S.
Spacecraft components

N/A
Smallspark Space
0.3
UK
Launch
Deepbridge
Hypersat
NA
U.S.
Remote sensing
Virgin Orbit
Rocket Pi
NA
China
Launch
Hainan Qianyi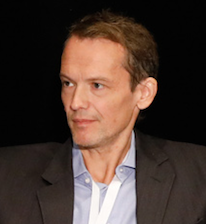 Raphael Roettgen provides financial advice to and invests proprietary capital in space companies as a managing director and founder of E2MC. He also advises institutional investors and governments on space. Previously, Raphael has held senior roles at global investment banks and hedge funds and was also a fintech entrepreneur in Brazil. He holds degrees in finance from Wharton, machine learning from PUC-Rio and space studies from the International Space University, as well as the CFA and FRM charters.