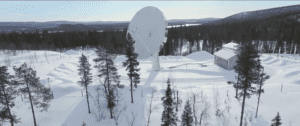 Edinburgh, 26 November 2021. – Isar Aerospace has joined the RIT2021 space development program with plans to expand its operations in the Kiruna space cluster in northern Sweden, RIT Space reported.
RIT2021 is an EU-funded collaborative project aiming to create sustainable growth in the region of Norrbotten, enhancing its role as Sweden's space industry. The German launch service provider, Isar, has recently finished building its test location. The company has also established a subsidiary in Kiruna to test and develop rocket engines.
By joining RIT2021 Isar became an integrated member of the northern Sweden space ecosystem. The company joins a list of major actors such as Luleå University of Technology, the Swedish Institute of Space Physics and the Swedish Space Corporation.
Isar already started partnering with Luleå University to work on a new rocket engine test rig at Esrange Space Centre. The rig will enable simulating close-to-realistic conditions for launch vehicles. The project will provide opportunities to improve the performance of rocket engines and to test sustainable rocket propellants. The University uses laser diagnostics to produce research data which are important for the development of Isar's rockets.