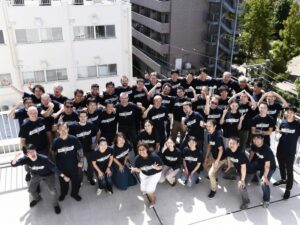 Paris/ Tokyo, 26 November 2021. – The in-orbit servicer Astroscale raised another $109 million from different investors, bringing the total capital raised to date to $300 million, the Japanese space company said.
The Series F round – the "largest funding round in the company's history", as Astroscale says – was led by The Fund Limited Partnership in Japan and supported by international investors including Seraphim Space from the UK, and DNCA Invest from Luxembourg.
The funding will allow Astroscale to pioneer safe and cost-effective space capabilities across the servicing ecosystem, expand regional facilities for mass production in Japan, the UK, and the U.S., and support global growth, Astroscale says. Since its last funding round in October 2020, the company has increased its global team by more than 60 percent and now employs 250 people around the world.
Astroscale was incepted in 2013; it completed its first End-of-Life Services by Astroscale-demonstration (ELSA-d) mission successfully in August and is now preparing for the "capture without tumbling" phase, which is expected to be completed by the end of the calendar year.