By Colonel Scott Brodeur and Dr Moriba Jah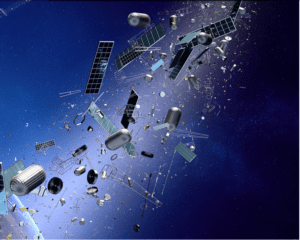 Near-earth space is a finite resource lacking in holistic management and traffic coordination, becoming increasingly congested with objects, dead and alive, that threaten the safety of satellites that do things we all care about and need, as well as crewed space missions. These space-based services include, inter alia, position, navigation, timing, financial transactions, weather forecasting and climate monitoring, land and water resource management, and much more.
Much like with COVID-19, we seek to "flatten the curve" on the growth of the orbital debris population. The major cause that contributes to our inability to flatten this curve has been a lack of compliance with space debris mitigation guidelines, provided to humanity by scientists and engineers. A few days ago, this lack of compliance was exemplified by Russia's intentional destruction of one of its defunct satellites in low earth orbit.
On 15 November, 2021 the National Space Defense Center (NSDC) detected a Russian-launched direct ascent anti-satellite (DA-ASAT) interceptor targeting COSMOS 1408, a defunct Russian satellite located approximately 480km above the Earth's surface in Low Earth Orbit (LEO).  The NSDC on-duty crew, responsible for protecting and defending on-orbit satellites for United States Space Command (USSPACECOM) assessed the DA-ASAT launch and determined they successfully hit COSMOS 1408 and, in so doing, generated a massive debris cloud threatening critical satellites in LEO and the lives of 7 humans on the International Space Station (ISS).  Indications and warning messages regarding the life-threatening debris were immediately distributed to the National Aeronautics and Space Administration (NASA) to shelter the astronauts and cosmonauts on the ISS, as well as the taikonauts on the Chinese Space Station.  The destruction of COSMOS 1408 is hypothesized to have created over 500k pieces of debris, by way of statistical inference from the measured sample of trackable debris. USSPACECOM is currently tracking over 1500 pieces of debris and cataloging those objects to enable collision avoidance calculations and conjunction assessments with every satellite in LEO.  USSPACECOM's initial assessment is that the debris will remain on-orbit for years and potentially for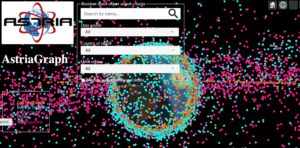 decades posing a significant risk to human spaceflight activities, as well as other countries' satellites. In the spirit of transparency and community collaboration, ASTRIA, led by Moriba Jah at The University of Texas at Austin, has made their ASTRIANet telescope images of some of this debris, openly available to the public.
USSPACECOM will continue to monitor the trajectory of the debris and will work to ensure all space-faring nations have the information necessary to safeguard their on-orbit activities if impacted by the debris cloud, a space traffic management service the United States provides to the world, to include Russia and China.  Currently, USSPACECOM provides space traffic management or more appropriately, space traffic awareness through space-track.org a website repository used to catalog anthropogenic space objects. The responsibility for space traffic management is expected to transfer to the Department of Commerce under Space Policy Directive – 3, National Space Traffic Management Policy.
The decision to conduct an on-orbit destructive test as part of Russia's DA-ASAT program was wholly irresponsible and unnecessary as it demonstrated a deliberate disregard for the space domain's sustainability.  Given the history of DA-ASAT tests, we've witnessed the Chinese conduct an on-orbit destructive test in 2007 against their own weather satellite. Most of the debris from that destructive test is too small to track and maintain custody to provide collision warnings, but there are thousands of trackable debris pieces that persist today.  Russia could have accomplished a more responsible off-set target test against COSMOS 1408 where the DA-ASAT weapon system tracks a target satellite and launches the interceptor to a predetermined off-set point from the intended target resulting in an intentional miss, but demonstrating the programs' ability to successfully engage their intended target in an end-to-end test of the weapon system.  Russia has a mature space weapons program and this DA-ASAT test was not an impressive demonstration of their capability.  Given their counter-space weapons arsenal, a deliberate destructive DA-ASAT test knowing the irreversible and lasting damage on-orbit is completely contrary to responsible behavior in space.
Unlike Russia's debris-causing intercept of COSMOS 1408, an unnecessary test with a complete disregard for the security, safety, stability, and long-term sustainability of the space domain, the US Operation BURNT FROST was deliberately planned for the safety of the space domain and with the goal for space debris to quickly de-orbit.
Prior to Russia's destructive DA-ASAT test of COSMOS 1408, one could argue a universal truth amongst space-faring nations was that space debris is a significant problem.  Humanity has created debris in the space domain and the ability to track and maintain custody of debris is limited. Most of the debris in space is too small to actively track and maintain custody, but debris of any size is extremely dangerous to other anthropogenic space objects and human space activity because even the smallest debris will damage other satellites or the ISS.  A responsible behavior as a space-faring nation is to limit the amount of debris in the space domain. The deliberate destruction of a satellite on-orbit to satisfy a test objective is something we must all agree to discontinue immediately. If we are to succeed in reversing the damage we have already done to near-earth space, we must recruit empathy across humanity and persuade each person to embrace stewardship of space as if our lives depended on it.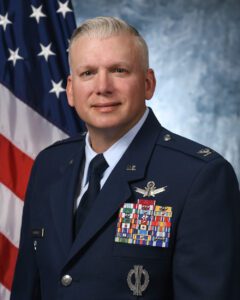 Colonel Scott Brodeur; Director, National Space Defense Center and Joint Task Force Space Defense Director of Operations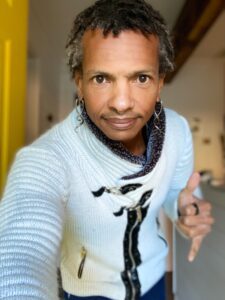 Dr Moriba Jah; Associate Professor, Aerospace Engineering and Engineering Mechanics Department; The University of Texas at Austin; Chief Scientific Advisor, Privateer