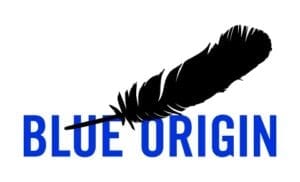 Edinburgh, 14 October 2021. – Blue Origin successfully completed its second human spaceflight yesterday on board of New Shepard. The flight carried four space tourists, Dr. Chris Boshuizen, Glen de Vries, Audrey Powers, and William Shatner through the Kármán line. Also, on board were the thousands of postcards made by young students for Blue Origin's foundation, Club for the Future.
The fully automated mission lasted for 10 minutes and 17 seconds from launch to touchdown. The flight was smooth and safe without any technical problems. The crew reached a height of 107 km above main sea level. The short space trip made Star Trek's Captain Kirk, the 90-year-old William Shatner the oldest person to go to space.
Those four space tourists got to experience a brief period of weightlessness and had the opportunity to see the curvature of the Earth through the capsule's windows. After landing, Shatner said he hoped he would "never recover from this" experience as he wanted to embrace it and remember it. He told Jeff Bezos that he was prepared for a lot of things but not for seeing how thin and fragile our atmosphere was. He said that after shooting through the "blue pillow", there was just blackness everywhere and that was something that everybody should see.
Bezos himself opened the hatch to check if everyone was OK after landing. The crew received their Blue Origin astronaut pins after reuniting with friends and family in the Texan desert. The company is planning one more crewed flight this year, with several more coming in 2022.
This was the voyage of the RSS First Step today. Its mission: encounter Earth from incredible views at apogee pic.twitter.com/Gzsnkv97K9

— Blue Origin (@blueorigin) October 13, 2021