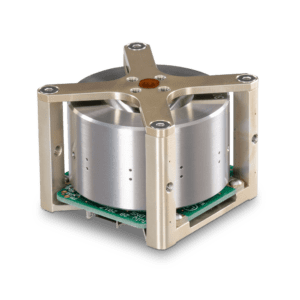 Edinburgh, 2 September 2021. – Rocket Lab  announced the construction of a new production facility capable of supplying up to 2,000 reaction wheels per year. The news comes after the company signed contracts to supply major satellite constellations.
The new production facility will add to Rocket Lab's existing 35,303 square metres of manufacturing competence, the company said. The production line includes unattended operational metal machining centres, automated production tools and environmental testing workstations. This means the creation of more than 16 new jobs by the end of the year.
The facility comes after the 2020 acquisition of Toronto-based satellite hardware provider Sinclair Interplanetary. The latter pioneered high-reliability reaction wheels for small satellites with nearly 200 in orbit currently. Since acquiring Sinclair Interplanetary, Rocket Lab has added 250 square metres of production facilities and expanded the team in Toronto as well. The expansion enables the company to support higher production volume and R&D of new products.
The new production site combines Sinclair Interplanetary's heritage with Rocket Lab's experience with high-rate manufacturing of components for the Electron launch vehicle. This way, they will achieve best-in-class satellite hardware available to customers, Rocket Lab said. The company's satellite components, including reaction wheels and star trackers, are used in constellations for BlackSky and Kepler Communications, among others.