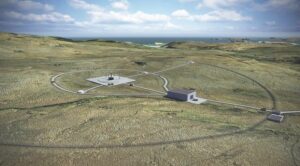 Edinburgh, 2 September 2021. – Danish billionaire Anders Povlsen's objections to Space Hub Sutherland was dismissed by Judge Lord Doherty, The Register reported.
Mr Povlsen had invested heavily in the proposed Shetland Space Centre over 400 km away on the isle of Unst. The rejection of his objections helps moving Scotland towards a commercial vertical launch capability.
The petition was instigated by Wildland Limited, a company managing Povlsen's lands. The grievance was against the planning permission submitted by the Highlands and Islands Enterprise for a vertical spaceport. Although the permission was granted by The Highland Council, Wildland raised concerns about visitor management and issues relating to ornithology.
Judge Lord Doherty was not satisfied that the petitioner's contention was well founded. After the ruling, Space Hub Sutherland (SHS) remains the only UK spaceport with planning permission. Wildland lawyers argued that the planning application for SHS did not take into consideration all environmental risks nor the impact of visitors watching rocket launches.
Tim Kirkwood, chief executive of Wildland expressed his disappointment after the judgement and deemed the spaceport "inappropriate for such an environmentally vulnerable area". On the other hand, Chris Larmour, CEO of Scot rocketeers Orbex voiced optimism of developing modern jobs in the area.